OLPC partners with Marvell for their new XO tablet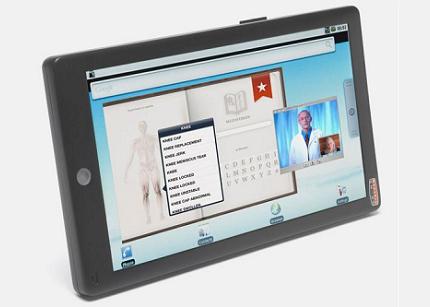 The One Laptop Per Child foundation may be slowly chugging along these days, but they're still pushing ahead with that $100 laptop goal. Their latest step forward, however, isn't a laptop but a slate tablet based on Marvell's Moby design.
Previously, OLPC released a convertible that kicked off the netbook craze with dreams of following that up with a dual-screen tablet with on-screen keyboard or an ultra-thin slate with ring in the corner to carry it around. Sadly those dreams have given way to reality as they will be relying on Marvell's Moby reference design rather than pursuing their own innovative (or far-fetched) concepts.
Guess we can't blame them for being pragmatic. Ultimately their goal has been to lower the price tag on computing, which led them to work on the "$100 laptop" for use in the developing world. Reinventing form factors has always been secondary to that. If this slate helps them deliver education tools to the rest of the world, great. Do what you gotta do.
Via Liliputing | One Laptop per Child | Marvell press release