On Again Off Again: Asus Eee Pad Transformer Makes Brief Appearance at Best Buy
That was quick, but then that's how these things go. Shortly after Netbooknews.de posted that they had seen a page up for the Asus Eee Pad Transformer at Best Buy, that web page is no longer there. (yep the link at the moment is a 404). We linked to that info earlier. Certainly we're all use to see these things as inventory systems and ad folks get in a hurry. What we'll wait to see is if the listed price of $399.99 will hold up when the Transformer makes its next appearance. Of course that's up in the air because coming soon is such a nice moving target.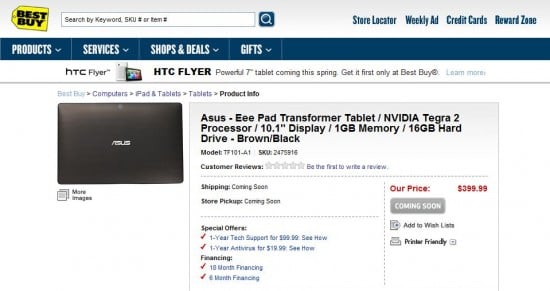 As an Amazon Associate I earn from qualifying purchases.