On The Road and Mobile Again 2009: Auditions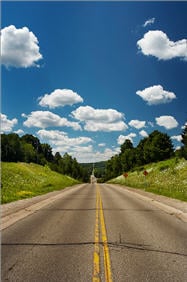 I am packing up and getting ready to head out tomorrow to one of the two major audition conferneces I attend each year. This first conference is the Unified Professional Theatre Auditions (UPTA) and it is held in Memphis each year. We'll see over 800 actors in general auditions and talk to about 120 or so in interviews and callbacks.
I've posted about this process several times in the past (some links after the jump), as this is one of the many mobile experiences that I prep for each and every year. It is a grueling time, and finding efficiency is a key to our survival. We are literallly going from morning through the night with callback interviews ending after 1:00 am usually. If you think we're tired, imagine the poor actors trying to do their best at that hour after going all day. But that's show biz.
This year, I'm completely altering my routine to try out a few new approaches to my process. In the past I've relied on a Tablet PC and OneNote to capture all of my notes during the auditions and the interviews. The difficulty with that is that each actor gives us a picture and resume and it is really much more conducive to have any notes right on that resume. I've tried scanning those resumes in, but things move so quickly, that it the process of doing so is cumbersome. So, I rely on notes on the resume and notes in OneNote and have to collate back and forth when we are back at the office making decisions.
This year's approach will not solve that problem, but one of the tools I will be using is the LiveScribe Pulse SmartPen that I named my top gadget at CES 2009. I'm looking forward to working with the pen as I capture notes in an interview. Again, I won't be able to do so on resumes, but I'm anxious to see if both the audio and digital notes, once synced over to the computer will be able to help me recall the interviews at a later date.
I'm also forgoing a Tablet PC this year and instead I'm taking a Netbook along as my sole computer device. Let me tell you, I'm very nervous about that. I'll be using a HP Mini 2140 review unit for the trip. In reality this should work out fine as email and some document creation are my primary purposes, outside of the work for the auditions. That said, I'm a bit nervous about going cold turkey (or is that cold Tablet) while I am there. You might recall that last year, the audition coordinators had to admonish the auditors to cut down on their typing during the auditions because it was distracting to the auditioners.
If things are not too busy while I'm there I'll be posting about my experiences along the way. I'll also be using my iPhone for some task (email checking) and I'll probably send a post or two along that way as well. (It can get pretty hideous in auditions if we get a run of bad audtions in a row.)
In the meantime, Rob will be assisting me by posting up some InkShows on the HP Mini 2140, the Athena ArtPC, and Thomasin's report on the HP Mini 1000. (Hint-she would not let me take it along on the trip.)
Previous posts about my experiences at the UPTA auditions.
On the Road and Mobile Again Part VIII: Experiences with the Asus R2H and Vista

As an Amazon Associate I earn from qualifying purchases.