On the Road and Mobile Again 2009: What Worked and Didn't work at CES 2009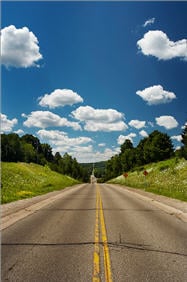 I've been meaning to get this post up for awhile, but just haven't had a chance to. So, here goes. When we planned out GBM attack for CES 2009, we were looking at the equipment we were going to use to bring what we found of interest to you. Right off the bat we got lucky. Lenovo chose to sponsor our CES 2009 coverage and that made a big difference for the team in our coverage. We had various Lenovo devices available. I was using the Lenovo X200T Tablet PC as the principle weapon in my toolbox. Here's a list of the rest of the toolbox, and following that is the report on what worked and what didn't.
Now for what worked and what didn't.
The Lenovo ThinkPad X200T was the workhorse of my operation. Using CntrStg and their excellent bandwidth as our headquarters I'd plop down and blog well into the night. It also handled the video processing with ease. While I didn't use it much for its Tablet functionality, (only occasionally taking it out for a note or two), as a mobile notebook it   more than did the job. The only problems that manifested were not due to the hardware, as on one or two occasions Firefox would just decide to take over the machine and that would require a reboot.
The Apple iPhone 16GB. Again the device, and the apps I had installed on it worked as I would have expected it to. If the iPhone had a better camera, it would be a better device to use on trips like these, but then you've got to have a good connection to move those photos. And that's where the problems come in. The only difficulty had nothing to do with the device or the software, but with Apple's choice of AT&T as a service provider. Let's just put it this way. AT&T's coverage in Las Vegas is so absolutely horrible that the Federal Trade Commission should investigate them for false advertising. I experienced the same thing in Chicago and its environs as well. When there prior to the CES leg of the trip, I could not get 3G coverage in areas of the Northwest side of the city and the 2G service was in and out. And I'm not just talking about data here, I'm talking making and receiving phone calls. Our drive across the turnpike from Pennsylvania to Chicago and back, also netted curious returns. I was somewhat amazed to discover that through large portions of Ohio I couldn't get service. And we aren't talking mountainous areas here. Coverage actually fared better than I thought in the mountains of Pennsylvania.
We picked up a couple of Nokia E71 hand sets to see if we could get some video from the show floor and more quickly get it to you. I was looking forward to checking out the E71 as I hadn't used a Symbian device in ages. First on the video. The device captures it and processes it well, as it does with stills pictures. I'd rate that as a success. We did suffer connectivity issues (I was using T-Mobile as the provider with this device) and that slowed down what we were doing considerably. While the T-Mobile network wasn't the swiftest, at least we had better luck with it, than with AT&T. That said, I was severely disappointed in the E71 for several reasons. While it is a good phone, a good multi-media device, the learning curve for the user interface and the steps required to get it set up require far too much effort. I'm sure in time this device can be mastered by many, but that is more time than I want to spend on any device.
The Flip Mino HD Video Camera and Canon Powershot SD1000 Digital cameras both performed just like I expected them to, capturing video and stills as they are designed to. The SD1000 is not a high end camera but it does the trick for a point-and-shoot. The Flip Mino works very, very, very well, if you have as steady hand.
The iPod Touch 16GB (first gen). While I prepped this with some podcasts and video to enjoy while on the plane between Chicago and Vegas, it never came out of my bag. I'm one of the lucky ones who can sleep on a plane. And that's what I did. Sleep. On the drive out from home to Chicago and back though my wife and I did enjoy a couple of audio books using the iPod Touch played through the car radio.
Another gadget that came in quite handy while on the road this trip was the Sprint (Sierra) Wireless Compass 597 USB modem. I picked this up as a backup for when I wouldn't be in range of WiFi or the other broadband providers I was using (and I still carry a Sprint account.) The modem worked like a charm and I got good 3G coverage everywhere I tried to use it, except in our hotel room in Vegas. But no network seemed to be pulling in coverage well there (and I think we had access to all of them.)
I have to admit, I'm not a great thumb boarder. Rob and Truc seemed to have better luck posting from the floor than I did with the smaller devices. So, I'd rate my success with the smaller devices as average or just below. That's more a judgment on myself than the devices (other than what I've said above) as others on the team seemed to handle this with better proficiency.
All in all I have to say I was genuinely pleased, aside from the connectivity issue. Bottom line is this. Our coverage would have suffered had it not been for the excellent bandwidth at CntrStg. You can have the hottest mobile devices on the planet, but if you can't get connected or make a phone call, what's the point.

As an Amazon Associate I earn from qualifying purchases.