On The Road and Mobile Again: Prepping Part I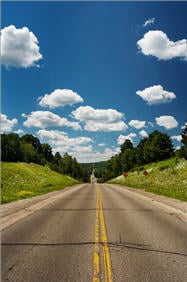 It's time. Time to start getting ready to hit the road. Beginning with Christmas Holiday travels I enter the time of the year where I'm on the road quite a bit both for work (auditions) and for play (a little vacation in Florida.) This year I add a couple of trips to the schedule, inlcuding CES. The schedule will be something like 3 weeks away, 3 weeks home, 10 days away, 2 weeks home, 1 week away, 3 weeks home, and then 1 week away, and then home for a bit. As I'm caught square in the middle of a major hardware shift (going from the Toshiba M200 Tablet PC to the Lenovo Thinkpad X60 Tablet PC), planning to add one more device to my arsenal before hitting the road, and carrying the Sprint PPC 6700 on my travels for the first time, I've got a bit of rearranging and planning to do.
Not only am I shifting to a new Tablet PC, but I'm in the middle of making the shift to Vista as well. As anyone on that bleeding edge knows, we are all caught in the middle of a giant black hole as devices and drivers we depend on slowly begin to trickle out, many still in Beta form. (Let's face it, we aren't going to see a lot of action on new drivers until we get closer to the consumer launch of Vista.)
So, this past weekend I started prepping for my travels. Even though I'm without some button drivers and utlities on the X60, I'm very satisfied with how Vista is running on that machine. I've moved everything I need from my Toshiba M200 toolbox over (I'll be doing a post later in this series on which apps I'm going to be using) and all seems to be working fine with a few minor exceptions and I've found good work arounds there.
So, I decided I'd take the plunge and do something I look as much forward to as a trip to the dentist: a hard reset of my PPC 6700. It was definitely time. I've been trying out a number of mobile apps, and some would work, some would not. Some just clog memory without really being of use. I've basically decided to jettison a lot of stuff and keep things pretty slimmed down on the phone, given that other shiny piece of hardware I'll be adding. I use the PPC 6700 to catch up on email and my feeds quickly, and to make notes using OneNote Mobile, which I've chronicled before. It has also become my main podcast listening device given the untimely (some would say well timed) death of my iPod. And of course I use it as a phone.
But my biggest worry on this rebuild was that most of the apps I use had been installed using ActiveSync and a few call for that to be present. Given that ActiveSync's successor, The Windows Mobile Device Center is still in Beta, I feared that I'd lose some of the functionality that I've become accustomed to.
Here are the apps I needed to install:
Again not much, and part of the reason is I'm using more and more apps in the cloud (some call it Web 2.0) for a variety of purposes. Bloglines with Sqweezer serves me very well for reading my feeds. I'm looking forward to trying GMail's new POP3 additions to cut down on syncing email being able to pull the accounts I need on the road into GMail. That may be an experiment that won't work, but we'll see.
The good news? This trip to the dentist yielded no follow ups. After installing the Beta of Windows Mobile Device Center and resetting the PPC 6700, everything I needed installed without a hitch. I'm able to sync what I need to sync, connect when I need to connect, and all seems good. In addition the house cleaning has yielded a considerable amount of new fresh free memory on the 6700 which runs everything much snappier.
So that preparation task is now complete. Several more to go, but none of them come with the dread that this one did. I'll continue this series over the next couple of weeks as I continue to get ready for hitting the road and going mobile.

As an Amazon Associate I earn from qualifying purchases.