On The Road and Mobile Again Prepping Part III: Packing Up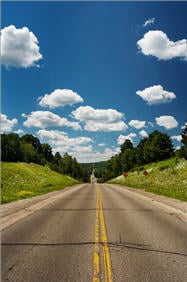 The only thing worse than getting ready for time on the road is coming back from time on the road and having to catch up. Especially when you are leaving for an extended period of time. We head out on Christmas Day and then return on Jan 14, hitting Richmond, VA, Chicago, IL, and Las Vegas, NV and CES along the way. Part of the fun and part of the craziness has been getting ready for the Las Vegas CES trip, which is a trip within a trip. Now that I have the Asus R2H in hand (I'm busy doing some installation and tweaking today) I've been shifting some things around for my plans for this trip especially, as well as others that I've spoken about here and here.
In addition to the Asus R2H UMPC, I've also recently picked up a Battery Geek Portable Power Station (it was an early Christmas present) and I'm looking to consolidate and lose some of the power adapters I carry with me. Of course having the right power tips makes this possible, and at the moment I still don't have one for the Lenovo Thinkpad X60 Tablet PC, although Battery Geek swears they'll get it shipped to me right around January 1. (We'll see.)
So, in this first picture you see the gear I'm packing (minus a few accessories that don't require juice from an outlet. Each has its own power cord and brick, and the PPC 6700 has a handy little cradle that also comes in handy for charging the extra battery. In any regard that's a lot of cables to tote around and you'll see my old standby up to this point the Igo Juice adapter that I've used for quite some time. I'll be leaving that behind on this trip and using the Portable Power Station instead (although I'm going to take along the X60 power cord and brick just to be safe, since I doubt I'll see that power tip.) I'll also be leaving behind the power cord for the Asus R2H because, wonders of wonders, the Portable Power Station comes with a tip that works just fine with that new addition. I also won't need to take along the power cord for my Bluetooth headset as I can charge that off of the Power Station as well.
I will however carry the cradle for the PPC 6700, just so I can keep both batteries charged. The PPC 6700 eats juice, and it will get quite a workout. But I'm able to power the cradle with a mini-usb tip from the Power Station. Here's the after picture.
So, what will I be using the Asus R2H for? At the moment plans are as follows. It will become my primary mobile entertainment center. I've ripped some legally owned movies and will be loading those up, along with my music collection. It will also become my main note taking device while I'm at CES and also spending some quiet time before me make that part of the trip. The X60 will become home base if you will, carrying most of the load when I need to get some work done. (Yeah, I know it is a vacation, but like rust, theatres never sleep and I'll have to get some work done while I'm away. While the R2H will come in handy while I'm mobile and about, the real test will come later when I'm back in rehearsal to see if it can handle those needs as well.
So, it will be interesting to see how the trip goes. Rob's post earlier today wanted to know what's in you mobile kit. Like Rob, mine is changing and morphing a bit. I'm sure at this time of the year others are seeing some changes coming as well. I'll be posting any discoveries I find along the way.

As an Amazon Associate I earn from qualifying purchases.