On The Road and Mobile Again Prepping Part IV: Road Test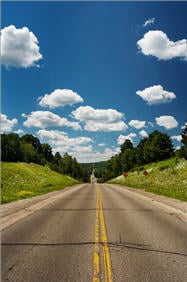 Before heading out for our extended trip it only makes sense to do a road test of the gear that I'm going to be using. You certainly don't want to have something not work when you need it to.
As I've stated earlier, I've got three real usage scenarios planned for the Asus R2H.
Mobile note taking and blogging

Mobile entertainment

Mobile communications
Well, I'm sitting in a coffee shop blogging this entry so I would say that the mobile blogging scenario will work just fine. I have no doubts the mobile note taking will either given the testing I've done.
Mobile communications basically boils down to sending and receiving email. I'm using the PPC 6700 right now as a modem and connected via Bluetooth to the Asus R2H, and yes it works as evidenced by the amazing amount of spam that flows into my Junk Mail folder in Outlook. So, I have no issues there.
For mobile entertainment, I'm looking to do three things.
Play music. (I use my PPC6700 to listen to podcasts these days, although that may change,)

Play a few videos when I have the time.

Read eBooks.
Unfortunately with most of my music collection I have sold my soul to the Man from Apple back in the day when I had an iPod. iTunes works well on the UMPC and I have intended for that to become my mobile music player. Battery life will have an effect on that, I'm sure, and I'm hoping I don't discover that I really need another iPod or some other player until the DRM craziness gets worked out in some sort of Christmas miracle years from now.
That said, one of the times I like to listen to music (and podcasts) is when I'm driving, so I was in the hunt for a good FM transmitter that would beam a signal to my car radio. If there is any other proof needed that Apple has cornered the market, you need look no further than the mp3 player accessory market for FM transmitters. I'm a little baffled that an elegant solution like the iTrip doesn't exist for other than the iPod market. Some one might make some cash coming up with a USB transmitter at some point, so that you don't need to use batteries or a car cigarette adapter to power one. But I picked up Belkin's TuneCast II, and for my purposes (besides having to lug batteries around) it looks like it will fill the bill, although I think sound quality really depends on your radio in your car. In one of our cars all is fine. In the other the quality is sketchy on the same station. Using the Battery Geek Portable Power Station, I"m sure I can get enough juice for the R2H on longer road trips.
I've ripped and scaled down several movies for the trip. (I've got two plane trips, and a few days of down time to relax) using SPB's Mobile DVD software. There are a ton of these applications out there to choose from and some are free. SPB's seemed to be the easiest and the quickest I tried. It will encode a 2 + hour movie to a file of size of 344mb with very good quality when played back on the Asus R2H.
As for eBooks, well that's another issue that has nothing to do with the Asus R2H but with Microsoft's ridiculous DRM. I still can't get things to work there for the books I've purchased, so that may have to wait. Time for that to just go away or admit failure on being able to sell eBooks as a consumer item.
A couple of other road tests.
Screen brightness in the car. Not great, but better than I had been led to believe. We had bright sunlight today and I was able to read the screen of the R2H much easier than I ever could the Toshiba M200 screen, even without increasing the brightness.

I had mentioned testing out the GPS feature in an earlier post. It works as advertised with no problems I have detected so far. The screen is more than readable in daylight for my purposes there.
So, I'm just about ready to really hit the road and looking forward to it. I'll obviously be making more discoveries along the way as I really take this beyond just testing things out and putting them to real use.

As an Amazon Associate I earn from qualifying purchases.