On The Road and Mobile Again: The Tablet PC Software Toolbox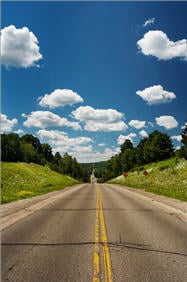 I'm heading out tomorrow for the Microsoft MVP Summit in Redmond and I thought it would be a good time to update on what applications I'm lugging around in my Tablet PC Toolbox. These applications (with one or two exceptions) are applications that allow me to Ink on the Tablet PC. It has been awhile since I've done so (see this post) and while we certainly haven't seen a great deal of new Tablet PC software, there are some new additions and some subtractions. Most of those subtractions are due to apps that didn't make the transition to Vista, which is what I'm using, for better or worse. So, here's the update.
The Must Haves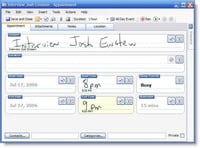 Tablet Enhancements for Outlook (TEO 3.0). Tablet Enhancements for Outlook (TEO 3.0). Still one of my must haves. I still can't leave home without it.
ActiveWords and the ActiveWords InkPad. This app adds great flexibility to anything you want to do by allowing you to assign shortcuts that can be typed in or Inked in and then executed. You owe it to yourself to try this application out.
OneNote 2007 and OneNote Mobile. A great application for the Tablet PC. My 'Go To' application for many, many things including note taking. But that may be changing. OneNote Mobile comes in handy for syncing notes back and forth between my Sprint (HTC) Mogul and the Tablet PC.
Still in the Toolbox
MindManager 7.0. When I brainstorm, I do so in MindManager. The Inking is first rate as is the program.
Snag-It 8.2 TechSmith's great screen capture utility. I use this all the time, even though I wish they'd add Ink Markup capability here.
Paint.Net 3.0. My photo and graphics app of choice. It's free and it does just about anything I need it to do.
Office 2007. I use Word and Excel all the time. While I've experimented with some Cloud applications (Google Docs mostly) I still prefer to use Word and Excel for my work needs at the moment. At least with Word, I can Ink in a document.
BlueBeam PDF Revue. This is my PDF applciation of choice. It does it all and does it with less hassle and less bloat than Adobe's software. BlueBeam PDF is now up to version 6. Highly recommended. I still occasionally use PDF Annotator but I find that BlueBeam is more and more my pdf weapon of choice.
Snipping Tool 2.0. This now comes with the Tablet bits in Vista and when I need to clip something that I want to make an Ink note on I use this tool.
ArtRage 2.5. I still use ArtRage but less and less these days, not for any fault of the application. It comes in both free and Pro versions (the Pro version sets you back $19.95 and gives you more features.
Changes in the Toolbox Part I: New applications in the ToolBox
EverNote. I'm smitten with the new EverNote and this could conceivably replace OneNote 2007 as my 'Go To' application. Right now I'm using both and still feeling out my strategy here. EverNote worked great in the recent rehearsal period for note taking and it is a great capture tool. While I would like to see a better UI for the Tablet PC client, the fact that what I Ink or capture on one device is quickly available and searchable on my Tablet PC, my Apple iMac, my Sprint (HTC) Mogul, and my iPod Touch (along with any device I'm testing at the moment). If OneNote offers this same kind of easy syncing (and to be fair with shared notebooks you can do some of that) as well as Inking on the mobile version it would be a tough choice for me.
InkSeine. Ok, I don't quite know how InkSeine fits into my real world work flow quite yet, but I love it. I've used it for taking notes, for gathering research, and for showing off Tablet PCs (it is a winner there for sure) and I'll keep using it until it finds its home. Great application.
Ink Blog Plug-in. This little plug-in from Ed Holloway for Windows Live Writer is an excellent tool for blogging in Ink. I use it rarely, (because my handwriting is so bad) but do pull it out occasionally.
Changes in the Toolbox Part II: Dropping off the radar
These applications all dropped off the radar with Vista and Office 2007 and that's sad.
InkyBoard: Charlie Cassidy's tool for creating a whiteboard and Inking on it and then transferring that to OneNote is a great tool, but I've yet to get it to work with Vista and OneNote 2007. C'mon Charlie, help me out here.
InkGestures: A great tool for editing if you're using Word 2003, which I'm not. I'd love to see Loren update this for Word 2007.
TipX: This handy little utility worked great allowing me to Ink in a cell in Excel, but it doesn't work with Excel 2007. I'd love to see that happen.
AutoDesk SketchBook Pro. (Formerly Alias Sketchbook) This is a great art application, but I haven't used it in so long that it is out of the Toolbox.
GottaBeMobile Inkshows of the above applications.

As an Amazon Associate I earn from qualifying purchases.