One Of iPhone's Most Popular Accessories is Coming to Windows Phone
Apple's iPhone isn't in danger of having a single device running Microsoft's Windows Phone eclipsing any of its sales records just yet, but signs of a growing and vibrant competitor are certainly piling up. Today, FitBit became just the latest company to announce formal support for Microsoft's mobile operating systems and the devices that run it.
FitBit hasn't revealed or showcased its app for Windows Phone yet. That being said it did update a message on its forums to acknowledge that a version of FitBit for Windows Phone users was definitely on the way. FitBit's arrival in the Windows Phone Store is landmark for two reasons.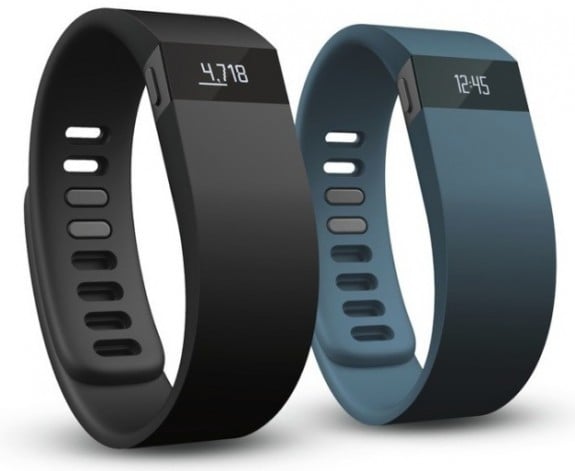 First, FitBit is a leading pioneer in wearables, small devices like watches and clip-ons that allow users to perform tasks without a lot of hassle. In FitBit's case, users who wear one of their devices can track how many steps they've taken as evidence of how healthy their lifestyle is. Because they don't have screens, these devices connect to the user's smartphone to sync fitness data to related apps and services. Today, wearables aren't a huge market, but they're definitely projected to grow as device makers are able to add even more useful functionality to smaller and smaller devices.
Second, Windows Phone having FitBit support removes another obstacle that Microsoft faces at it tries to get users to adopt Windows Phone. The FitBit accessories – like most other accessories – have always been compatible with Apple's iPhone. The Windows Phone Store has grown in app count by leaps and bounds, but it still lags way behind in terms of companion accessories that users can pick up and have it work without the hassle of third-party apps that could break at any moment.
FitBit didn't announce exactly when FitBit for Windows Phone would be making its debut, unfortunately. The company already has an app for Android users in addition to its iPhone app. Its lineup of fitness devices includes the FitBit Flex, FitBit One and the FitBit Zip.
FitBit for Windows Phone comes at a crucial time for Windows Phone. In early April Microsoft announced Windows Phone 8.1, a major update that adds all sorts of new features to give the iPhone and devices running Android a run for their money. At the time many noticed a slightly new direction for Windows Phone. Essentially, Windows Phone 8.1 has gained many of the features that the iPhone has, but layered on interoperability so that developers can create apps and services that can connect directly to the operating system. For example, Windows Phone users can add apps that automatically upload their pictures in the background or new camera experiences that they can set as the default. In the last year that approach definitely helped Microsoft differentiate from the iPhone at the very least.
Since then though, Apple has sort of pivoted its iOS mobile operating system to do exactly what Microsoft is doing. iOS 8, the new operating system set to debut on iPhones and iPads later this year adds ways for apps to talk to each other and new ways to extend the iPhone experience while not interfering with it in the same way that happens with Android.
Read: iOS 8 and Windows Phone – A Look at Two Competing Upcoming Releases
If Apple is finally opening up its operating system to developers in meaningful ways Microsoft will have to look for new ways to differentiate its operating system. For example, playing up how Windows Phone 8.1 works with Windows 8.1 wouldn't be a bad idea.
Windows Phone 8.1 should be included on new devices sometime this summer. It'll come as a free update to existing Windows Phones throughout the year. 

This article may contain affiliate links. Click here for more details.