One on One time with the Fujitsu P1610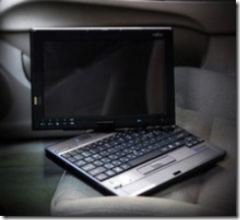 Ed Holloway got a chance to spend a few minutes with a pre-production Fujitsu P1610 Tablet PC and walked away pretty impressed. Here is a snippet from his blog. Ed should have a full eval unit soon and promises some pictures and test results. Check out his full comments here.
One word – Awesome!
It has a similar (if not the same) feel and form factor as the 1510, with updated hardware AND a PC-Card slot (a MUST have for EVDO/EDGE, and a big issue for the 1510).
I had a chance to run our application on the unit, and the performance was snappy and just as good as any full size tablets.
.

As an Amazon Associate I earn from qualifying purchases.