OneDrive vs Dropbox: What Windows Users Need to Know
The battle for the minds and money of technology users never takes a holiday, it just moves from arena to arena. The flashpoint for cloud storage came a few years ago with big players in existing technologies creating their own services for storing user's files. OneDrive and Dropbox are just two of the solutions to survive that original boom.
OneDrive's biggest claim to fame is that it's owned by Microsoft and integrated with Windows and Microsoft Office. As Office is how millions around the world get work done, it's no wonder the service has enjoyed some success. Dropbox is simple to understand and enjoy. The company focuses on cloud storage, giving its product a laser focus. Dropbox is often updated with new features and boasts widespread adoption with small businesses and tech enthusiasts. Apps for Windows and every other platform make it just as wide-reaching as OneDrive.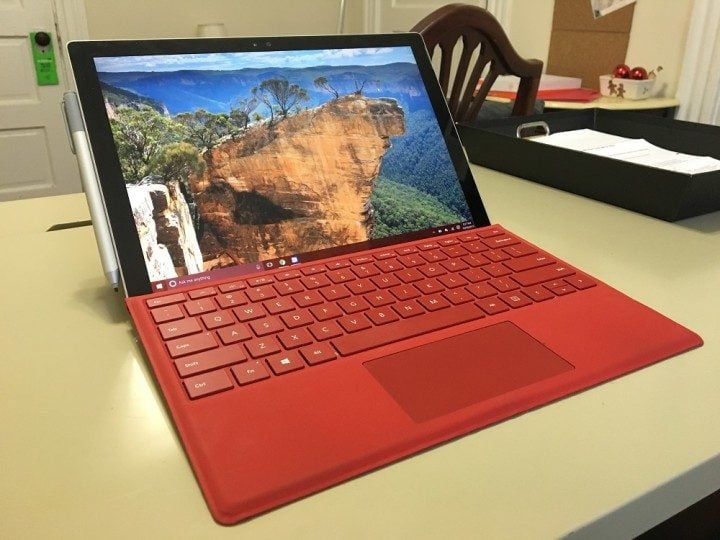 If your digital life is on a Windows PC, you'll want to choose either OneDrive or Dropbox to store your files and memories. Which one you should go with depends on your needs.
OneDrive vs Dropbox: Apps & Syncing on OneDrive
OneDrive is built into Windows 10. Older versions of Windows are able to get access to OneDrive through a dedicated desktop app. There's a web experience too. With any major move on its Windows Phone operating system on hold, Microsoft has poured resources into upgrading the Android and iPhone OneDrive apps.
A syncing engine inside each app quickly links users to the things they care about in the dedicated OneDrive folder. Every file added in the folder gets uploaded to OneDrive. Because of software limitations on iPhone and Android, OneDrive doesn't automatically sync every file in a OneDrive app on these platforms. Instead, they allow users to browse uploaded files and download what they need. They also support camera roll back for pictures.
Microsoft Office 2016, Office Online and Microsoft Office Mobile rely on OneDrive to store and sync documents that you've made to any device. Microsoft ties OneDrive into its other products in other ways too. Purchasing a Groove Music subscription gets users 100GB of extra OneDrive storage. It's the only way to play music you already own through Groove Music on Xbox One.
When you delete something from the OneDrive folder on your PC, it's placed in the Recycle Bin on OneDrive.com. OneDrive.com also has link and username based sharing of specific files and folders.
OneDrive vs Dropbox: Apps & Syncing on Dropbox
Dropbox syncing also focuses around a single folder with everything that you want to save in it.
Its footprint is huge. There's iOS, Android and Windows apps that are fully functional. The web interface works in any browser. Where Dropbox shines is in extensions. There's tons of them. One of our favorites lets you automatically upload something to the service with a right-click from your web browser. Others let you backup WordPress sites and sync folders with Android devices. Right now, these are perks that are rare for OneDrive users.
With Dropbox, sharing and syncing are big focuses. Folders and files can be shared through links that expire after a certain time. For 30 days users are able to pull up an old version of a file they've made changes to or deleted. The service also features remote wiping. Additionally, it has some nifty request features that lets you get files from other people but not grant everyone access to those files. Think of it as a tool perfect for collaborating with teams of people.
Another huge leg up is the firm's recently launched Smart Sync tool. Smart Sync lets users see what's on their Dropbox storage without having to navigate to the Dropbox website or have the file stored on their PC taking up space. You're able to keep the amount of files loaded onto your PC at a minimum while still being able to see them inside your folder. Dropbox simply downloads the file when it's needed. OneDrive had a feature like this, but killed it after Windows 10 launched.
Microsoft and Dropbox have a deal that allows users to save and store their files from Office Mobile and Office 2016 desktop apps. That being said, Dropbox has recently revealed web apps of its own to mitigate its use with Office. Dropbox Paper allows users to collaborate on documents and presentations.
Unfortunately, Smart Sync requires a business subscription. If not for that, it'd be the clear winner in any OneDrive and Dropbox comparison for home users.
OneDrive vs Dropbox: Storage Plans for Users
Because Microsoft would rather you invest in a full Office 365 subscription that includes OneDrive, there's just a single OneDrive storage plan for users at home. $1.99 gets users 50GB of online storage stacked on top of the 5GB of free storage the company provides.
To get 1TB of storage, users need a subscription to Office 365, which costs as little as $6.99 a month for a single user.
Dropbox Pro costs users $8.25 a month for an annual subscription, or $9.99 each month without paying for an entire year upfront. A free Dropbox membership only includes 2GB of storage.
Both Dropbox and OneDrive have a large array of business plans support multiple users and provide powerful administration tools. Those plans have a monthly subscription attached for every user.
OneDrive vs Dropbox: Which Should You Subscribe to?
Ultimately, it's up to you to decide whether OneDrive or Dropbox is better for your needs. Dropbox is already used by millions. It's a trusted company with a decent reputation. There's a Dropbox app for nearly everything. If you already have a free Dropbox account, it makes sense that you might want to get a subscription and keep from having to move any of your files.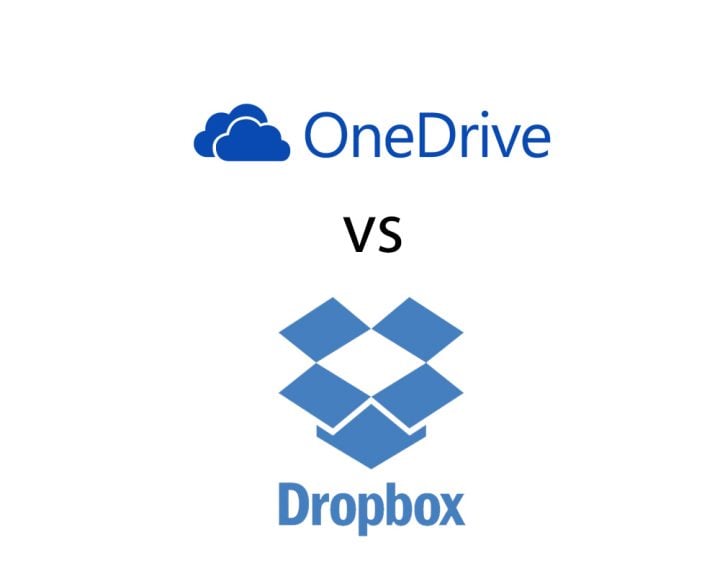 As for which you should use based on cost, that depends on your reason for getting cloud storage and your setup. A OneDrive and Office 365 subscription gets you 1TB of storage and access to the latest Microsoft Office programs for $6.99 a month. That's lower than a Dropbox Pro subscription.
OneDrive is the best option for pure storage that doesn't exceed 50GB. It's also the best for those that don't have word processing and presentation tools. That could change if Dropbox Paper proves useful.