OneNote 2007 Review From ThinkDigit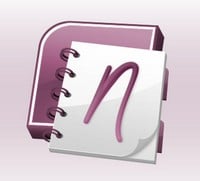 I use Microsoft OneNote 2007 constantly and frequently forget that there are folks who have never come in contact with what I consider one of the Killer Apps out there for the Tablet PC, or any computer for that matter. When I stumbled across this review on ThinkDigit the other day I filed it away and finally got a chance to look at it this afternoon. The review is a great overview of OneNote 2007 and some of the many features of the application. But this line sums it up very well:
The beauty of OneNote lies in the fact that there's no right or wrong wy to use it.
Whether you are a OneNote wizard or brand new to this very handy application, this review is worth a read. Check it out here.
Hat tip to the OneNote Extensibility & More blog

As an Amazon Associate I earn from qualifying purchases.