OneNote 2010 Getting Short Shrift in Early Office 2010 Coverage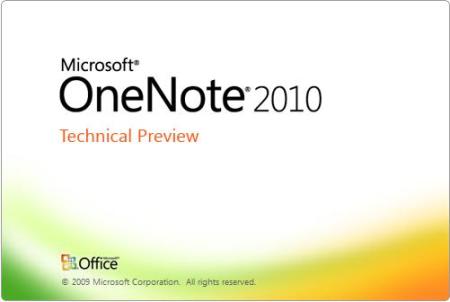 I really shouldn't be surprised that OneNote 2010 is getting short shrift in the early coverage of Microsoft Office 2010. After all, Microsoft succeeded in keeping OneNote a super secret application for so long, that it has become a self-fulfilling prophecy. If you scan the coverage (again it is still early) there is very little mention of OneNote 2010. Long Zheng has the teaser video up on istartedsomething, and beyond that there are few mentions of it that I've seen beyond that it is included and will be a part of   web apps suite.
All of that said, much of the focus is obviously going to be on the web implementation (that's the sexy news in the battle with Google) Word, Excel and Powerpoint, which are the big three in the Office suite.   But if you've followed my rantings and musings here for any time you'll know that I feel like OneNote is the killer app that Microsoft really hasn't wanted anyone to know about for quite some time.   Here's hoping that changes soon.