OnePlus 3T vs Galaxy S7 Edge: What to Know
OnePlus is known for making high-end Android smartphones at an affordable price point. The new OnePlus 3T is no different. Offering features similar to the Galaxy S7 Edge or Google Pixel for half the cost. With that in mind here's how the OnePlus 3T compares to the Galaxy S7 Edge for potential buyers.
On November 15th after month of rumors the OnePlus 3T was officially announced. Delivering nearly the same experience as the earlier OP3, but improved across the board. It's an odd move to release an upgraded phone just months after the original. That said, it has tons to offer that could make it the best phone available this holiday season.
Read: Samsung Galaxy S7 Edge Review
It may not have a curved display or a waterproof design, but it has everything else. Below we'll explain what the OnePlus 3T has to offer. How it's different from the original and why some may want to choose it over others on the market.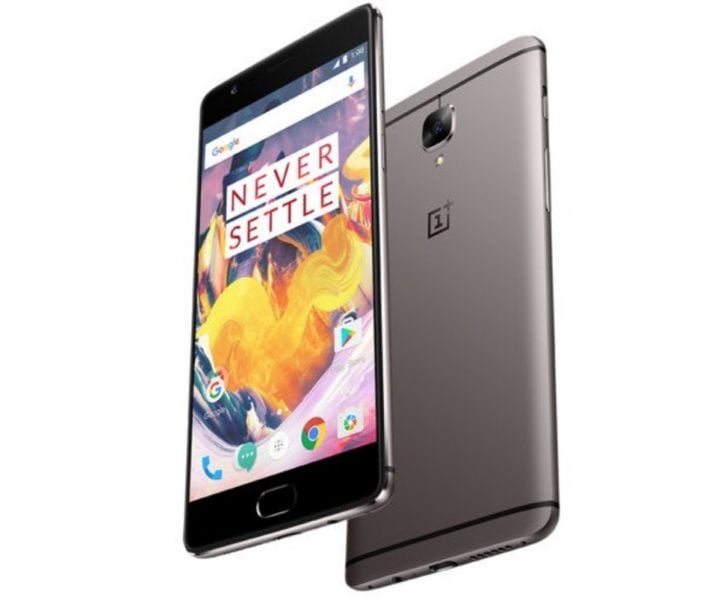 Samsung's Galaxy S7 Edge is still one of the best Android phones available. Featuring a stunning design, a great camera, good battery life and more. That being said, the OnePlus 3T offers all of that for a fraction of the price. That's been the companies goal all along, and they really delivered with this new phone.
Buyers will get a nearly stock software experience, stunning hardware, great battery life and more all for $439. Making it one of the cheapest high-end Android smartphones around.
Read: Best Cheap Android Smartphones
For those unaware, the OnePlus 3T is basically a v2 of the OnePlus that was released earlier this year. The company improved key areas to better take on the competition and re-released the phone. It will replace the original in stores and online.
OnePlus 3T vs Galaxy S7 Edge: Design
These are two very similar yet different smartphones. Both have a big 5.5-inch HD display and both are made almost entirely out of metal. However, there are some big differences. For one, the Galaxy S7 Edge is covered in glass on the front and the back. While the OnePlus 3T is all brushed metal.
Samsung also uses a curved display, of course, but more on that in a moment. Both have a front-facing fingerprint scanner under the display. Although the OnePlus isn't a button, and only acts as a scanner. It features on-screen keys or physical keys similar to Samsung.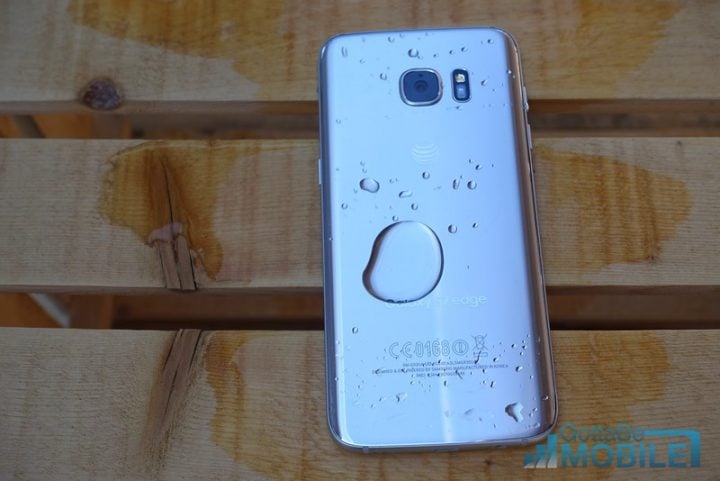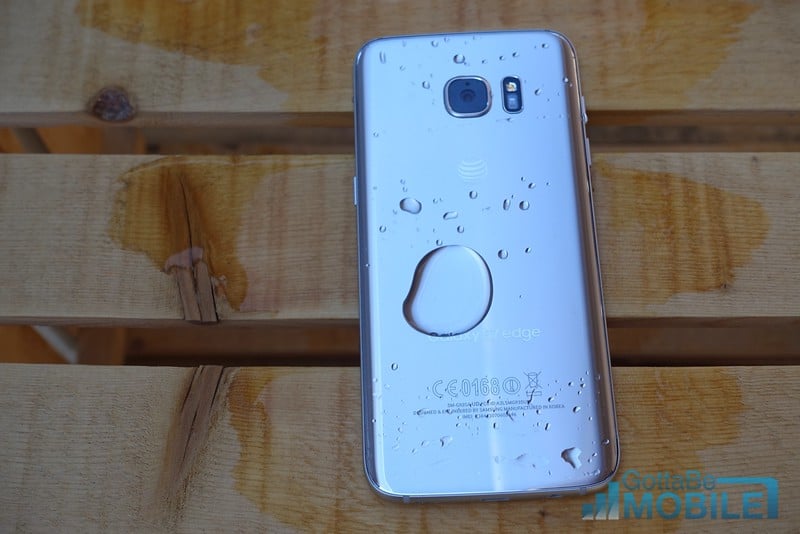 Basically the OnePlus 3T is identical in design to the OnePlus 3 released earlier this year. The only differences are internal hardware, battery and software. The design remains the same. Which is a good thing.
It's worth noting that the curved front and back of the Galaxy S7 Edge makes it feel smaller and thinner. Even though these phones are very similar in size. One other important aspect is water resistance. Samsung's phone is IP68 dust and water-resistant while the OnePlus is not. Design all comes down to personal preference and select needs.
OnePlus 3T vs Galaxy S7 Edge: Display
One of only a few areas where the Galaxy S7 Edge is better is the display. Both phones have a 5.5-inch AMOLED display but one is much different. For one, the Galaxy S7 Edge is curved, it's also Samsung's latest and greatest.
Meaning it comes with a 2560 x 1440 Quad-HD AMOLED panel. It's one of the best on the market. The OnePlus 3T however, is a 5.5-inch 1080p HD AMOLED display. Coming with a lower resolution to hit that important price point, and to improve battery life.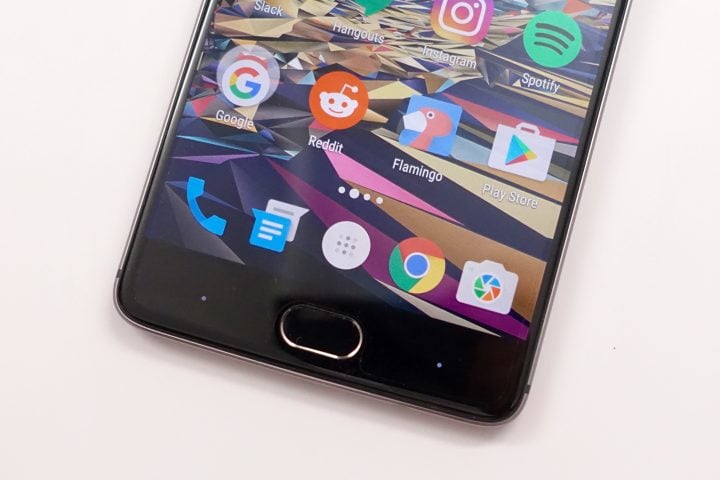 Our review of the OnePlus 3 earlier this year we came away impressed with the AMOLED display. Even if it's only a 1080P HD display. It still looks great, and is one of the better options in the $400 category. Samsung has them beat but not by much. Whether or not you want the Edge though, is purely based on the individual.
OnePlus 3T vs Galaxy S7 Edge: Specs
This company took an odd approach to the OnePlus 3T. Essentially redoing their phone from earlier in the year with the latest and greatest hardware. It's what the Google Pixel XL should have been. Every aspect but one is better than the Galaxy S7 Edge. And remember, one is $439 while Samsung's phone is over $700.
OnePlus 3T Specs
5.5-inch 1920 x 1080p HD AMOLED Display
Snapdragon 821 Processor with 6GB of RAM
64 or 128GB storage (no micro-SD slot)
Android 6.0.1 Marshmallow with Oxygen OS
16 Megapixel front and rear camera f/2.0 with EIS
Fingerprint Scanner
3,400 mAh battery with Dash Charge (original was 3,000)
More
Galaxy S7 Edge Specs
5.5-inch 2560 x 1440 Quad-HD Curved S-AMOLED Display
Quad-core Qualcomm Snapdragon 820 Processor with 4GB of RAM
32GB of storage with a micro-SD slot for expansion
Android 6.0.1 Marshmallow
12 Dual Pixel Camera with Optical Image Stabilization and f/1.7 aperture
5 Megapixel f/1.7 wide-angle front camera
Fingerprint scanner
IP68 Dust and Water Resistant
3,600 mAh Battery with Fast Charging, Fast Wireless Charging
more
OnePlus uses the newest processor on the market with 6GB of RAM, improved the front and rear camera, added a bigger battery and more storage. Then only increased the price by $39. Making it one-up Samsung or Google in almost all categories for a lower price.
In fact, this phone is almost identical to the Google Pixel XL, which retails for $769 or $869 for the 128GB model. All that really means is this is a great phone for the price. Easily beating the Galaxy S7 Edge across the board. Well, aside from maybe the camera.
OnePlus 3T vs Galaxy S7 Edge: Camera
Next up then, is the camera. Samsung's Galaxy S7 Edge still has one of the best smartphone cameras on the market. If this is extremely important to you, a buyer, choose Samsung. And while the OnePlus 3T is good, it's not the best.
Samsung uses a 12 Dual Pixel sensor with an f/1.7 aperture and image stabilization. It takes amazing photos. The front camera is 5 megapixels.
OnePlus 3T uses a 16 megapixel f/2.0 lens that should be decent, and has electronic image stabilization. They then ditched the 8MP front camera and added a 16 megapixel photo for improved video calling or selfies.
At the end of the day Samsung's Galaxy S7 Edge will take better photos, but for $439 the OnePlus 3T will do a great job.
Price & Release Date
In closing, all you really need to know is the new OnePlus 3T is essentially one of the best phones on the market. Yet it doesn't cost as much as the others do. It will be available starting November 22nd in the United States for $439 in 64GB. Then $479 for 128GB. That's an exceptional price considering what's available here. It matches or beats the Google Pixel XL across the board for nearly 45% cheaper.
Then we have the Galaxy S7 Edge. It only comes in 32GB of storage, but has a micro-SD slot. Buyers can find it for pretty cheap if they search around for deals, otherwise carriers are asking around $792 for it.
OnePlus 3T 64GB – $439
OnePlus 3T 128GB – $479
Galaxy S7 Edge – $792 or monthly payments
At the end of the day the original OnePlus 3 is one of the best phones on the market. Reviews have confirmed it time and time again. Now, the new OnePlus 3T is basically a souped up and improved version of the same phone for just $439. It will be the best phone to get this holiday season, and a perfect replacement for that Galaxy Note 7.
Both phones have their ups and downs, but for $439 it will be hard to find anything comparable. Samsung is still probably the better phone, but is it worth spending nearly $800? That's up to you.