OnLive Brings Quality Gaming to Almost Any Computer
Our friend Josh Smith Notebooks.com showed off his tests of  OnLive running on his MacBook air. The results are pretty impressive. In our tests of the gaming system, we have found that if you have a fast Internet connection the games are only limited by your ability and the occasional stutter or infrequent crash. That is on a pre-release system.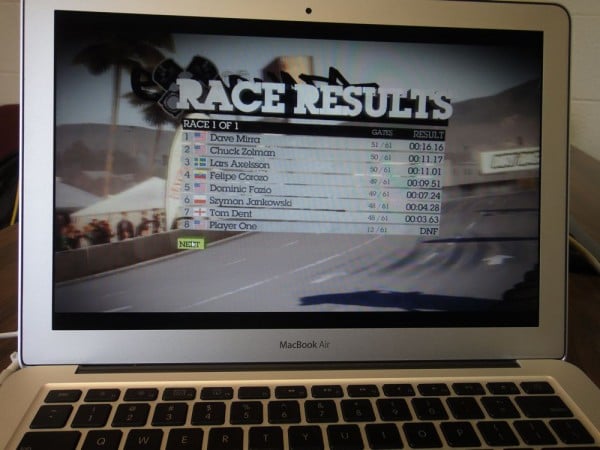 OnLive Is a streaming gaming system  very much like Netflix only for games. We have been testing it out for the last couple of weeks. And have found that the system works quite well. Based on Josh's experience and our own OnLive  could be a perfect solution for anyone who wants to play games on a computer that is not quite up to par with the specs needed to run many of these games. The reason is the heavy lifting of video encoding is done on the server side and only the streaming video is sent over the Internet to your computer.
Head over to Notebooks.com to see Dirt 2 and Just Cause 2 running the MacBook Air.
While the system is not quite as good as an Xbox or a PlayStation 3, Josh's video demonstrates how well it works even on an underpowered MacBook Air. You can try it out yourself just by going over to the website and signing up for the free trial. Now is a good time to get started if you like what you find. OnLive is offering a free $99 system to anyone who signs up and purchases one full game. Also there is a monthly subscription model for about $10 per month.
We will give you our full review soon. But suffice it to say the two teenage boys in this home can't quit fighting over it. Our Wii sits unused since we unboxed the OnLive Micro Console (see video below).