I was driving from San Francisco to San Jose this morning for NVIDIA's GPU Technology conference. A BMW M3 passed me on my right as I apparently wasn't driving fast enough. It's pretty common for people to get passed by M3s, but this isn't just any M3, it's a thin client M3. I asked my wife to snap a photo of the 'No PC' signs on the doors.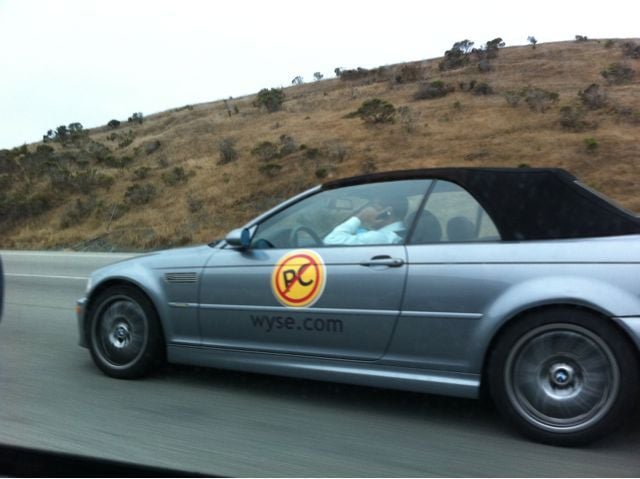 I have no idea who this guy is, but he hasn't gotten the 'hands free and passing at 90 mph on the right is dangerous memo…' He might want to work on that while flying the Wyse colors.
This isn't the first time I've run across another geek on the highway. Maybe I'll throw a GBM logo on my car and start racing these guys…or maybe I'll concentrate on not driving like an a**hole.

This article may contain affiliate links. Click here for more details.