Opera 10 Released With Turbo Mode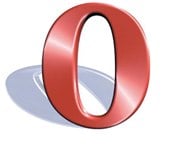 Opera always seems to be the also ran when talk of the Browser Wars pops up, but maybe the release of Opera 10 will change that. Taking advantage of the server side compression technology that Opera builds into its mobile version, the new Opera 10 has a Turbo mode that speeds up loading web pages. The principal is a simple one. The work is done in the cloud on a server and you're served up the compressed data.
Harry McCracken on PCWorld says Opera 10 is worth taking a look see and Kevin Tofel has put up a quick video that while not a scientific comparison, gives you some idea of what Turbo mode can do. This could indeed be a boon for mobile PC users.