Optrix HD Sport Case Turns iPhone Into Extreme Sport Camera
I'm a sucker for cook photography gear and unique iPhone accessories, so the Optrix HD case for the iPhone 4/4S intrigued me. The case turns your iPhone 4/4S into an extreme sports camera which you can mount on your helmet as you go mountain biking, skiing or other death-defying activities.
The case is water-proof, and lets you wipe out in the snow or splash water from the pool all over your iPhone. You can also drop the phone without damaging it thanks to the impact resistant clear case. The company's website says it is "… made of high quality, military grade materials utilizing ultrasonic welds and silicon gaskets designed to keep moisture and dirt at bay."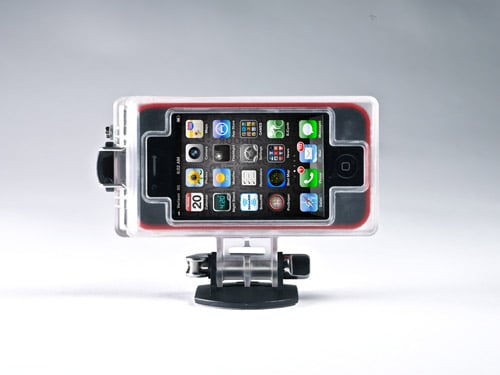 The base mount that attaches to the side of the case lets you mount it on a helmet (with the curved mount) or a flat surface (with the flat mount) so you don't have to hand hold the phone while you shoot HD video of your downhill skiing adventure, or uphill biking trek. You mount it with 3M adhesive tape. A quick release handle makes it possible to un-mount the phone and take it with you away from those extreme sporting situations.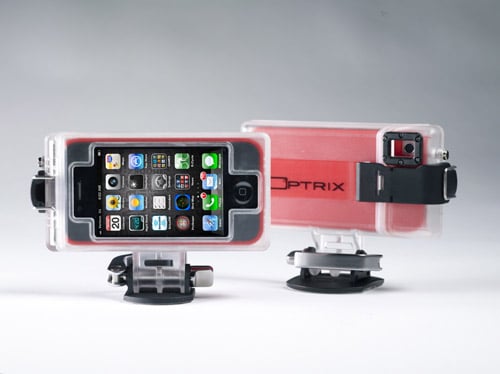 To protect the screen you get a .5mm thick touch screen membrane cover that lets you access all of your apps.
The entire case and system costs $79.99 directly from Optrix. Below is a sample video from the company
https://youtu.be/dcPQOyKKmqE

As an Amazon Associate I earn from qualifying purchases.