Order & Chaos 2 February Update Details Arrive
Gameloft has an early present for fans of its massively popular Order & Chaos 2 game for iPhone, Android and Windows. The Order & Chaos 2 February Update launching this week adds some new companions, new skills and video clip recording to the role-playing game.
The developer revealed the huge update for Order & Chaos 2 this week in a press release and new video. A follow-up to the original Order & Chaos, Order & Chaos 2 is a huge role-playing game, containing hundreds of hours of questing, crafting and character creation. The game launched last year to pretty favorable reviews. Though video clip recording is exciting, there are more features backed into this February Update that make a difference on gameplay as whole.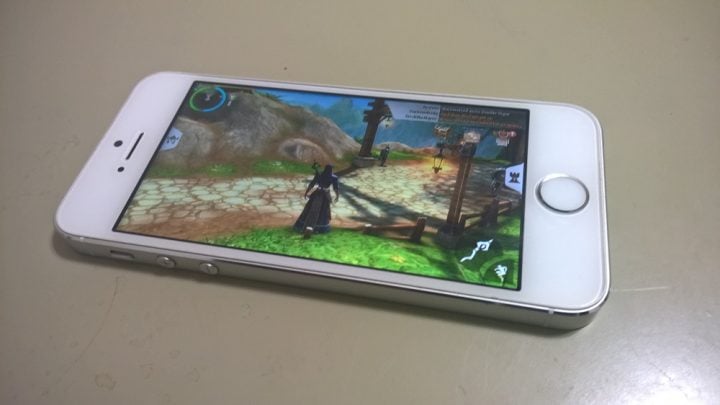 Read: Order & Chaos 2 Review
With the Order & Chaos 2 February Update, Gameloft is adding a Companion system. Going forward, players will be able to add a non-playable character to their roster. These characters will travel with them and they'll be allowed their own power-ups. Companions are upgradable in that providing them with food allows them to evolve with the gamer's playable character.
A new series of cards allows, called Haradon Cards, act as a sort of miniature trading card game within the game. These cards allow users another chance to give their character an edge in battles. There are five different types of Haradon Cards added in the February Order & Chaos 2 Update. Eighty individual Haradon Cards are divided between those five different types.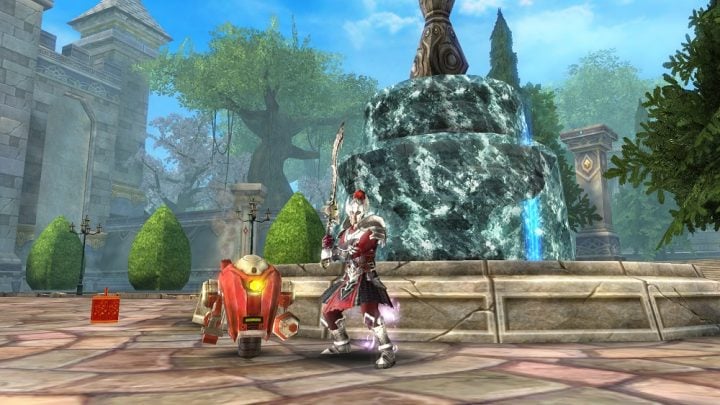 With it being so close to Valentine's Day, Gameloft is selling special themed content within the Order & Chaos 2 store. A Spring Festival is coming too.
Creating an a role-playing game that offers the same level of play as a video game console role-playing game requires online play. In Order & Chaos 2, this online play is called a Guild. Create a Guild with your friends and you can go off to complete missions and earn new power ups together. Guilds aren't left out of the Order & Chaos 2 February Update.
A new Guild Shop offers groups of players one place to purchase power-ups for their team that they can't get anywhere else. Guild Donations allow users to pool their resources in the game, funding projects and purchases together if they have the currency and resources to spare. There are new skills for Guilds to unlock. Three new types of Guild Missions are added within the Order & Chaos 2 February Update.
As far as mechanics go, the Order & Chaos 2 February Update fills in one big functional gap. Starting with this update, the entire game supports controller accessories in the same way that some of Gameloft's other titles do already. This should address one of the nagging issues that affected the game at launch, all the different on-screen buttons and features sometimes made it hard to move your character around and stay focused.
Controller support seems to be available for every version of Order & Chaos 2, with no specific platform being cited in the release announcing the feature. One thing that is specific is the video recording that's been added in the Order & Chaos 2 February Update. The feature uses Replay Kit, a subsystem that's only available in Apple's iOS platform. Put simply, it's available on the latest iPhones and iPads for now.
iPhone, iPad, Android and Windows users can expect the Order & Chaos 2 February Update to arrive this week on their devices. Users with updates configured to install automatically should notice the changes the next time they open the game. Those with automatic updates turned off will need to manually update from the iTunes, Google Play and Windows Stores.
Read: 6 Early Order & Chaos 2 Tips & Tricks
Order & Chaos 2 is completely free to download and play. That being said, there are options for buying paid power-ups and currency built into the game.