Order & Chaos 2 Release Date & Details Revealed
iPhone, Android and Windows game developer Gameloft has new Order & Chaos 2 details to share. First users should rest up now as the Order & Chaos 2 release date is just days away. Second, we're learning more about the dungeons and quests users can complete in the massive mobile role-playing game.
Gameloft shared Order & Chaos 2 release details and more this week in separate press releases. The Order & Chaos 2 release date for iPhone, iPad and Android devices is September 17th, less than a week from today. Fully titled Order & Chaos 2: Redemption, Gameloft announced the game earlier this year. It's a sequel to the highly popular Order & Chaos game that took the mobile world by storm.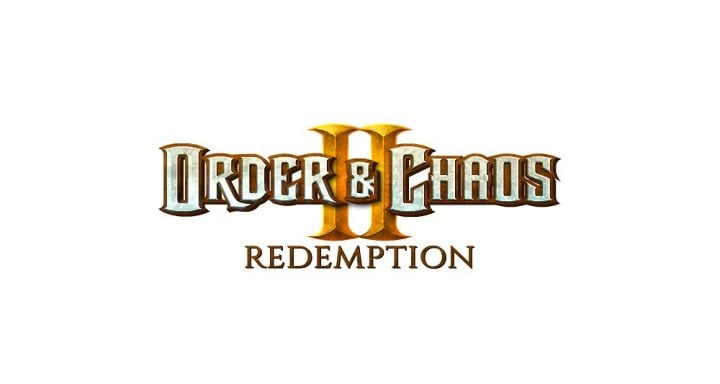 Order & Chaos 2: Redemption is coming to iPhone, iPad and Android on September 17th. Gameloft also has versions for Windows and Windows Phone coming the same day, a rarity for Microsoft's platforms. Previous versions of the game support Microsoft's Xbox Live achievements on Windows devices. Users can pre-register for the game now and claim rewards for their characters ahead of the Order & Chaos 2 release date. Rewards include concept art, potions and gems for use in the game on release day.
Order Chaos 2 aims for what Gameloft describes as a "living and breathing world" in its press release. The role-playing game will let players choose from 5 different races and five different classes, according to details also released this week. Users who don't want to team up for dungeon crawling sessions can jump in and out of the game with Solo Dream Dungeons.
Only 4 of these Solo Dream Dungeons will be available at launch, but the developer plans to add even more in the future. Solo Dream Dungeons are a terrific inclusion in the game. It can be difficult for users to gather a group of friends for a multiplayer experience without someone having a prior engagement or an emergency.
A mini currency, called Dream Fragments will allow players to take on these Solo Dungeons every day. The whole system is very similar to what Gameloft offers players with portals in Dragon Mania Legends.
Besides Solo Dungeons there are Instant Quests that happen whenever a player enters a specific region. These instant Quests are all over the in-game world of Haradon. Like other role-playing games, questing allows users to scoop up resources that they can invest in power-ups and add-ons for their character.
An Order & Chaos 2 Redemption development diary posted to video website YouTube breaks gives users a look at the game's visuals, Solo Dungeons and Instant Quests. The game's visuals are terrific, easily on par with role-playing games made for older consoles. Camera movement seems very fluid too. There's a lot of interface elements on screen, but that's to be expected Order & Chaos 2 Redemption is for smartphones and tablets, where controllers aren't necessarily a given. Players need big on-screen elements to tap with their fingers.
Order & Chaos 2: Redemption continues the story of the first game. It's revealed in an earlier trailer that the events of the last game in the series didn't exactly go the right way. It ultimately destroyed heroes. Now players are back to set things right.
If Gameloft sticks to its usual pattern Order & Chaos 2 will be completely free, but include in-app purchases for currency and gear. Gameloft hasn't clarified hardware requirements for the game yet, beyond compatible operating systems. Presumably, users will need a fairly modern iPhone, Android or Windows Phone to play the game. We'll likely learn more about that on Order & Chaos 2 release day next Thursday.

As an Amazon Associate I earn from qualifying purchases.