Origamiproject.com Week 3 is LIVE!!!!!
–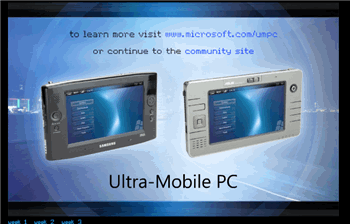 Well, the final week of the www.origamiproject.com "teaser" is live and kicking! Head on over and see what it has to say!
The most exciting aspect of this occurring is the realization that Ultra-Mobile PC computing is now a reality. This WILL change mobile computing, and will have an effect on us all.
I can't wait to own my first UMPC!