Original Apple iPad 1 Prototype With Dual Dock Connectors Hits eBay
The mythical and elusive iPad with dual dock connectors was recently spotted on an eBay auction showing off both the standard portrait-oriented dock connector as well as a secondary landscape-oriented dock connector. The dual dock connectors would make it easy for users to charge and dock their iOS slate in any orientation that they use their tablet in, and would go well with docking accessories such as a keyboard dock where users would want to use the tablet in landscape mode, much like the keyboard docks on Asus' Transformer Pad series.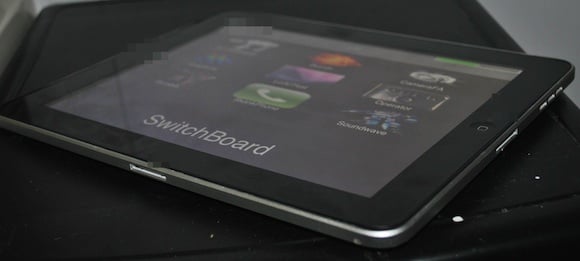 Another potential use would be to attach an accessory to the iPad–like the camera kit or USB connectors–and also have the iPad plugged in for charging.
An iPad with dual dock connectors has long been rumored and Apple has filed for patents for the technology. However, thus far, Apple has not commercialized on this design.
It appears that this model is an actual Apple development prototype used for testing and that the secondary landscape oriented dock connector was not faked. According to MacRumors, "While it is possible that a second dock connector could be faked with appropriate tools and spare parts, extensive documentation on the listing in the form of detailed photos appears to be consistent with the device being a genuine Apple prototype. Several components carry earlier part numbers and copyright dates than seen on corresponding components in the released original iPad, and the device is running Apple's SwitchBoard diagnostic software."
The 16 GB iPad model was sold and fetched $10,200 as the final and winning bid.
It's unclear if Apple will ever release an iPad with two dock connectors in the future.