Orion Chip the Center of Samsung's Next Galaxy Tab with Dual-Core CPU, Quad-Core GPU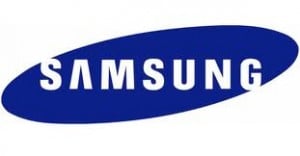 Samsung's next-generation Android tablet may be sporting the company's newest custom Orion processor, which will be based on the ARM Cortex A9 reference design and will offer faster processing and better graphics capabilities than the current Galaxy Tab's Hummingbird processor, based on ARM Cortex A8 design. The report from DigiTimes mentions that the new Orion processor was recently shown off at a convention in Taiwan and alluded to tablet plans for the chip's implementation but did not give specifics.
Given that Samsung currently uses a customized ARM Cortex A8 chip as part of its Hummingbird processor found on its Galaxy S smartphone lineup and also the Galaxy Tab Android tablet, the Orion chipset could very likely appear on future smartphones and tablets from Samsung. As Orion would be based on a dual-core design, the new chip will allow Samsung to compete against the emerging crop of tablets running on NVIDIA's dual-core Tegra 2 chips and provide Samsung with better graphics power with the integrated Mali-400 GPU, which will be a quad-core chip.
The Orion chipset has been discussed before, but the recent news from DigiTimes says that the new chip will be based on 32 nm process rather than the 45 nm process that Samsung had previously announced. Additionally, while the graphics processor in the Orion processor will be based on ARM's Mali-400 design, ARM had already announced an updated Mali-T604 GPU architecture that's said to provide up to 5 times better graphics performance.
Video Below: Samsung Galaxy Tab with current-generation ARM Cortex A8 Hummingbird Processor


This article may contain affiliate links. Click here for more details.