OS X 10.11.1 Release Date Nears to Fix El Capitan Problems
The OS X 10.11.1 release date is close according to a new report that includes details about a major fix for OS X El Capitan problems, including an  essential fix for Microsoft Office 2016 Mac users who upgraded to OS X El Capitan.
Since the OS X El Capitan release we've heard from a number of users who cannot reliably use Office 2016 for Mac. The problems include crashes while using the Microsoft Office 2016 applications, and even after patches from Microsoft the OS X El Capitan Office problems remain.
It appears that Apple is working with Microsoft to deliver a fix to systems that will allow Office 2016 users to finally run Word, Outlook and other apps on Mac without crashing.
Although not the sole focus of OS X 10.11.1, this would be a major OS X El Capitan problem to fix for businesses and other Mac Office 2016 users.
In a report Friday MacRumors reports that the OS X 10.11.1 release date is coming soon and that it will include a compatibility fox for the Mac Office 2016 problems in OS X El Capitan.
Although Microsoft updated Office 2016 for Mac last week, the company was not able to deliver a fix for these crashing problems.
There is no specific OS X El Capitan 10.11.1 release date or time. We could see the new OS X come near the iOS 9.1 release date as both updates add new Emoji to the iPhone, iPad and Mac — including a middle finger emoji.
In addition to emoji, the update will solve other OS X El Capitan problems including missing server information in Mail and other Mail problems, as well as other fixes and performance improvements.
10 Things to Know About the OS X El Capitan Update
OS X El Capitan First Impressions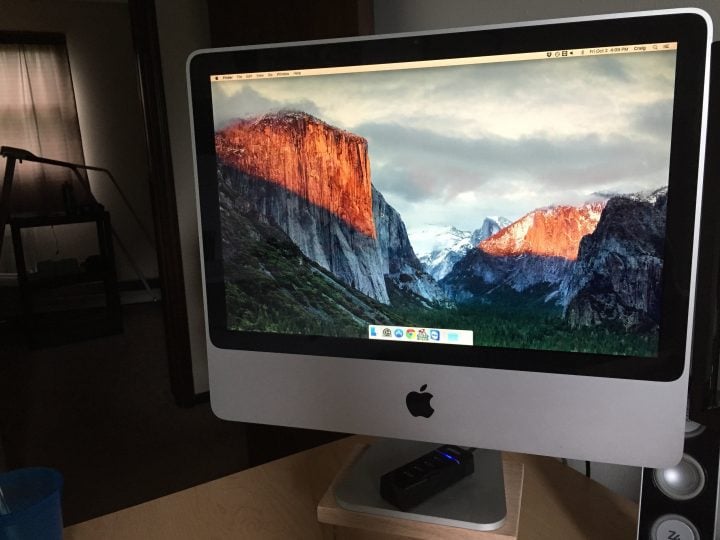 After installing and using OS X El Capitan on the MacBook, a Mac Pro and the older 13-inch MacBook Pro Retina we are impressed with the overall performance and new features of OS X 10.11 update.
A new system font and the option to run two apps side by side with a built-in snap function work well and now our iPhone Notes finally sync to the computer again with a feature-filled Notes app upgrade.
We've not noticed any slowdown on the three computers mentioned, and the MacBook may actually be a little faster with OS X El Capitan installed. Battery life after the upgrade is the same on our two Apple notebooks.
Read: OS X El Capitan Performance on Old Macs
AirDrop from an iPhone seems more reliable, with the iPhone finding the Mac Pro and MacBook Air faster than on OS X Yosemite.