OS X El Capitan on an Older Mac: What You Should Know
OS X El Capitan is the latest version of OS X for Mac machines, but how does it perform on an older Mac?
While El Capitan comes with mostly the same look and feel as OS X Yosemite, the new version includes a lot of new features, both big and small, that prove that it's a nice upgrade over the previous version. Plus, Apple claims users will get up to 2x faster speeds when switching between apps, so performance is a bit better this time around as well.
In the past, I was running OS X Yosemite on my 2008 iMac for a few months, and performance was about what I expected with an older iMac like this. It's pretty slow as far as opening apps is concerned, and even accessing the System Preferences can be a bit sluggish at the start.
I added 4GB of memory to replace the 2GB that it came with, and performance increased a bit, although not by much. I reckon that once I replace the hard drive with a good solid-state drive, performance will see a big boost.
However, until then, I need to get the best performance I can out of what I have, and with the promise of better performance in OS X El Capitan, I decided to update my iMac immediately to the new version. Here's what you should know about OS X El Capitain on an older Mac.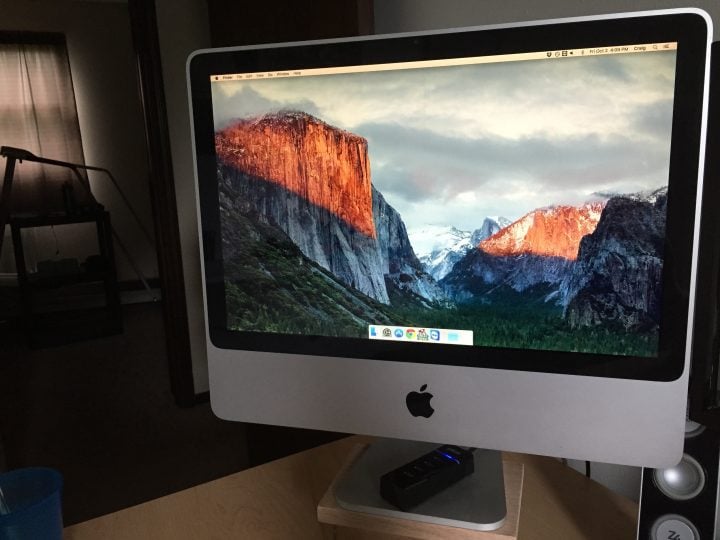 First of all, the cut-off point from which OS X El Capitan supports the iMac is mid-2007, and I'm just one or two refreshes from that point, so it's a close one, but nonetheless, OS X El Capitan runs on my aging iMac.
The good news is that OS X El Capitan installed perfectly on my iMac, although it did take way longer than it did on my 2013 MacBook Pro. That's something to expect with an older Mac, so be sure to set aside plenty of time for your older machine to update to the latest version.
Once it installed, I didn't experience any major problems and the iMac handled the new version like a champ for the most part. The smooth installation alone was cause for celebration, as I was expecting at least a few hiccups during the process. Thankfully, it went the other way.
As for performance over OS X Yosemite, I haven't noticed a huge difference over the last few months that I've been running El Capitan, but I can certainly say that it's not any slower.
However, System Preferences does load a lot quicker than it did previously, and most apps open within a few seconds, so it's definitely not a huge improvement over what it was, but it's about the same, if not maybe a bit faster this time around.
However, Spotlight Search is still pretty slow even though Apple put a lot of focus into making it faster and better. The features are pretty great, though, like being able to quickly pull up weather and sports scores, as well as use natural language to search for various things.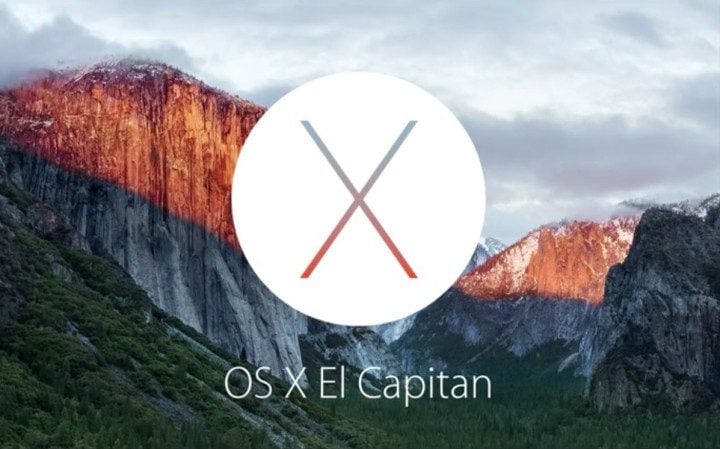 Luckily, I haven't come across any problems except for some issues I had with my Logitech mouse, although that's not really an OS X problem, but rather an issue with Logitech's software and its support for OS X El Capitan. I thought I fixed it with a re-installation of the software, but I'm still having some issues with it.
Overall, I feel like OS X El Capitan is a great update for those running older Macs. If you have OS X Yosemite installed on an older machine, updating to El Capitan won't hurt it at all, and it even might even increase performance a bit. However, you can always downgrade to OS X Yosemite if need be.
However, I'd recommend upgrading your Mac if you can. Simply replacing the hard drive with a solid-state drive and adding more memory can do wonders for speeding up your older Mac, especially if you use it as a daily computer. You'll notice the performance boost right away.

As an Amazon Associate I earn from qualifying purchases.