OS X Mavericks Gmail Fix Released
After what seemed like an eternity, Apple has finally released an update for OS X Mavericks that fixes a few issues with Gmail integration in the Mail app. The update is designed to enhance compatibility with Gmail accounts, and includes several other improvements that aim to mend the relationship between Mavericks and Gmail.
Syncing Gmail to the Mail app in Mavericks was a bit broken; messages would keep popping back up in the inbox after users would move them to different folders, and it would sometimes tell users that they had unread email messages, when nothing new would show up in the inbox. That's because Apple changed the way the Mail app works with Gmail, and it was pretty aggravating to say the least, but Apple has finally released a fix for it that should improve things.
Specifically, the update fixes an issue that prevented deleting, moving and archiving messages for users with custom Gmail settings, and it also addresses the issue of inaccurate unread counts. The update also includes "additional fixes that improve the compatibility and stability of Mail."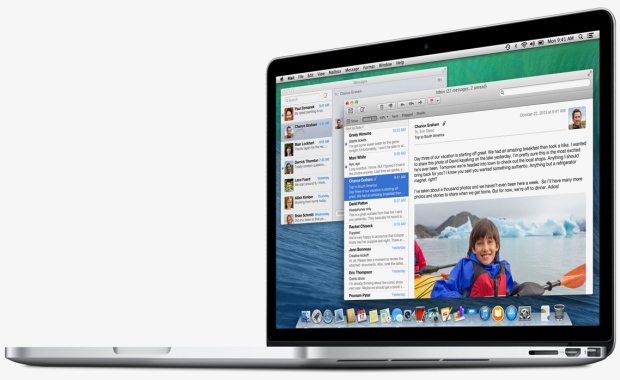 An update for the Mail app that would fix Gmail issues was reported to be in the works about a week ago. Since then, we've been dying to get the update, and it's been a long seven days to say the least. Of course, if you're having issues, there's always the traditional Gmail web interface that you can still use, and we're big fans of it as well.
Gmail has always been sort of weird to use over IMAP, mostly because a lot of nifty Gmail features aren't supported by IMAP, and since it's the standard when it comes to email protocols, Gmail sometimes doesn't work in third-party desktop email clients.
Of course, the Mail app isn't your only option. We're big fans of Sparrow, and while it's now discontinued, it remains one of the best desktop email clients around, and it works pretty much flawlessly with Gmail. And while you're at it, why don't check out other third-party Mac apps that you can use instead of Mavericks' default apps.

As an Amazon Associate I earn from qualifying purchases.