OS X Yosemite Public Beta Arriving Tomorrow
OS X Yosemite has been in beta form for a while now and has only been available to registered developers, but starting tomorrow, the public can give the new OS a try.
A couple of days ago, it was rumored that the public beta for OS X Yosemite would be released at some point this month, and it turns out those reports were true.
OS X 10.10 Yosemite will be available to the public tomorrow, July 24, and anyone wanting to try out the beta software can do so. However, Apple is limiting the number of users who can try out the new operating system. The last we heard, Apple is planning on limiting it to the first one million users, but we're not sure if that number has changed. Either way, we recommend signing up for the public beta ahead of time right now so that you have a better chance of scoring the public beta.
Of course, it's not recommended that you test beta software on your main device, or you can as long as you have Yosemite installed a separate partition. We have a handy how-to guide on how to install OS X Yosemite and try it out without ruining your current OS X setup. You can either create a separate partition on your Mac, or run Yosemite off of a USB flash drive, both of which are good options, but the flash drive might be the easiest for most users.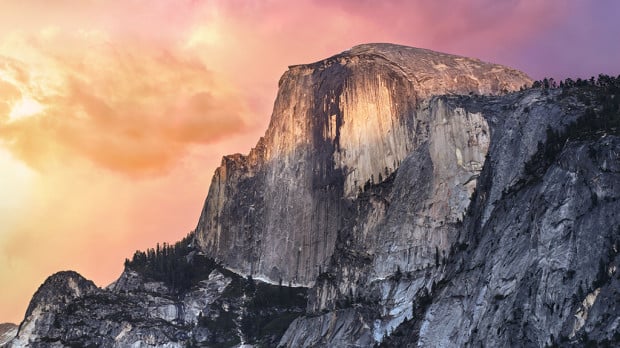 OS X 10.10 Yosemite was announced and unveiled back in early June during Apple's annual WWDC developers conference where the company showed off a slew of features that users can expect out of the new operating system.
This new version of OS X comes with some pretty sweet features, including an all-new look and feel that finally puts OS X on par with iOS 7, thanks to the translucent windows and menus, as well as a flatter design overall, with redesigned icons that mimic iOS 7 icons, but still include some depth so that there's still a bit of that classic OS X feel.
Furthermore, OS X 10.10 Yosemite also comes improvements made to Messages, including the ability to send and receive SMS text messages (rather than just iMessages), as well as make and receive phone calls as long as your iPhone is nearby and can connect to your Mac.
OS X Yosemite also includes Handoff, which is a feature of AirDrop that finally adds cross-platform support between iOS and OS X, allowing users to send files through AirDrop to either iOS or Mac computers.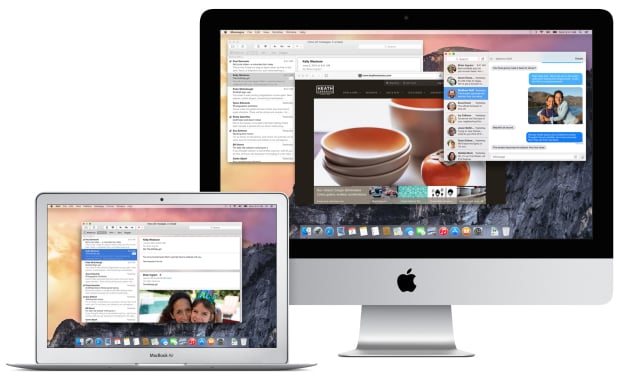 One of the first things that Apple touted on stage with the new OS X 10.10 Yosemite was the look of the new icons. They've obviously been iOS-ified and include a flatter design that we've seen on the iPhone and iPad, but they still have a bit of depth in order to keep the design from going completely iOS.
Windows are also a lot flatter and less bubbly than we've seen with past versions of OS X, and navigation menus (as well as title bars of applications) are also a been transparent, similar to different elements in iOS 7, like bringing up Control Center.
As for the Notification Center, it's similar to what we've grown to love since OS X Mountain Lion, but it now comes with a Today view in Yosemite, which is a feature taken right out of iOS 7. The Notification Center squeezes in all sorts of information, like calendar, reminders, weather and more. You can also extend the Today view with third-party apps and even widgets.
As for Spotlight Search, it's been given a complete makeover as well. If you're familiar with the Alfred app for Mac, then you'll love the new Spotlight Search, as it's essentially the same concept, with a pop-up search bar that appears on your screen when you enter in a key combination. We're not sure if this will be better than Alfred, but we're guessing Alfred will still have the advantage here for the most part.

As an Amazon Associate I earn from qualifying purchases.