OS X Yosemite Release Date Getting Closer
Apple's long awaited OS X Yosemite release date is inching closer as the company has released its second Gold Master candidate to developers ahead of the OS X Yosemite release later this year.
In June, Apple took to the stage at WWDC 2014 and announced a slew of new products including iOS 8 for iPhone and iPad and OS X Yosemite for Macs. OS X Yosemite, the company's follow up to OS X Mavericks, was put into the company's beta process and tagged with a vague fall release date. And as we push deeper into the fall, we're finally starting to see the OS X Yosemite release date make substantial progress behind the scenes.
OS X Yosemite did not emerge at Apple's September 9th iPhone 6 event. Instead, Apple used the event as a launching pad for the iPhone 6, iPhone 6 Plus, Apple Watch, and iOS 8. In the days after the iPhone 6 and iPhone 6 Plus release, we saw the company push out an OS X Yosemite Gold Master candidate to developers, a sign that the company had not forgotten about its other big software release. And today, the update made even more progress towards a release that should be just around the corner.
Shortly after releasing iOS 8.1 beta 1 to developers, Apple has rolled out another OS X Yosemite Gold Master candidate dubbed 2.0. It appears that this new GM candidate is similar to the last model though we suspect that the software comes with bug fixes aimed at enhancing the software's performance ahead of its public release.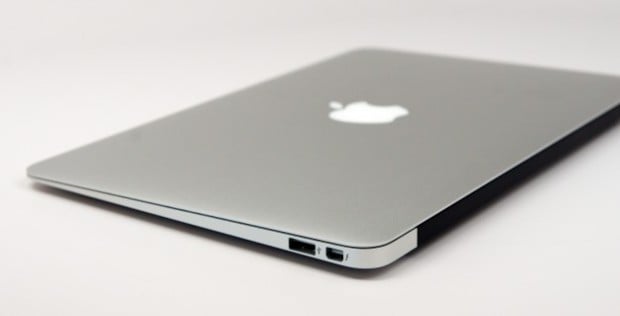 With the arrival of a second GM, the OS X Yosemite release date should be close. Typically, Apple releases its GMs just days ahead of its public release. iOS 8's GM, for instance, was released a week ahead of the public iOS 8 release date on September 17th. In other words, the final version should be just days away from its arrival.
While nothing is confirmed, Apple is all but confirmed to have an iPad event scheduled for October 16th. That date, confirmed in a report from Recode, will evidently revolve around the iPad though there's a very good chance that we'll see Apple announce, or release, its upcoming OS X Yosemite update for Mac. Last year's OS X Mavericks update was announced on stage during Apple's iPad Air event and was released the same day.
Apple's October event is expected to usher in a brand new iPad Air 2 to replace the current iPad Air though rumors indicate that the company could have new iMacs and MacBooks up its sleeve. Apple has a history of announcing new hardware alongside new software though despite several rounds of rumors, these devices remain firmly in the shadows.
https://www.youtube.com/watch?feature=player_embedded&v=NQ7kqwbqeiI
In addition to delivering a new look, OS X Yosemite opens up better connectivity between the iPhone, iPad and your Mac. It also includes a number of other big upgrades including:
Spotlight – In OS X Yosemite Spotlight includes better previews, it's in the middle of the screen and it's way more useful.
Notifications – The Notification Center includes widgets and shows more information than on Mavericks.
Calls and Texts – When the iPhone is near your Mac you can answer a call from the iPhone and respond to texts right on your Mac — just like you could with iMessage and FaceTime calls.
Handoff – When you are done using an app on the iPhone and want to continue in that app on your Mac handoff magically makes that happen. It works form Mac to iPhone as well and it's pretty amazing.
Instant Hotspot – After you set it up you can use your iPhone or iPad as an Instant Hotspot by clicking on your phone under the WiFi menu.
iCloud Drive – Think of this as an Apple version of Dropbox that is already on all of your OS X and iOS devices. You can store any type of file here.
Better Built In Apps – Safari, Mail and Messages all offer a more streamlined look and better features. Safari in particular is way easier to use the web on a Mac and it's faster and more battery efficient.
AirDrop – AirDrop is no longer limited to iPhone and iPad. Now you can quickly share photos and more from the iPhone to Mac with a few taps.
New Design & Dark Mode – OS X is revamped with an update design shown in the video above, and there is a cleaner Dock and a new dark mode that some users will love.

As an Amazon Associate I earn from qualifying purchases.