OS X Lion: Full Screen Apps
Apple is busy announcing new Mac OS X Lion Features including a new full screen apps which are optimized for the full screen experience.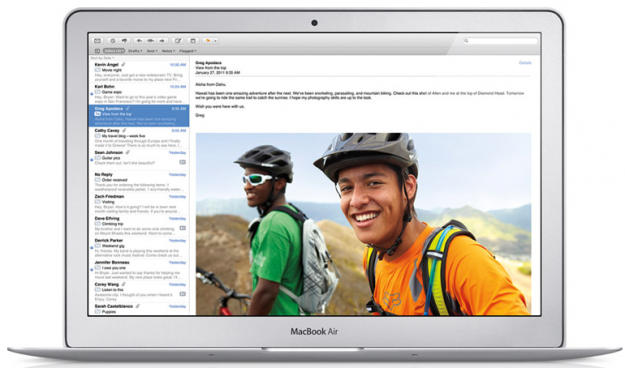 Rather than simply scale up, Apple is focusing on a better full screen experience that takes advantage of the new scrolling and gestures that allow users to move easily back and forth between apps. With the new full screen apps experience you don't need to bother with scrollbars and trying to format your windows to full screen.
In OS X Lion, you will be able to click once to make an app full screen. These full screen features won't be limited to apple apps, but made available to third party developers so that all apps can eventually go full screen.
Developing story. For more Apple news from WWDC including iOS 5, iCloud and Mac OS X Lion, follow our Apple News.

As an Amazon Associate I earn from qualifying purchases.