Otterbox Announces Cases for BlackBerry Bold 9900, Bold 9930 and Torch 9810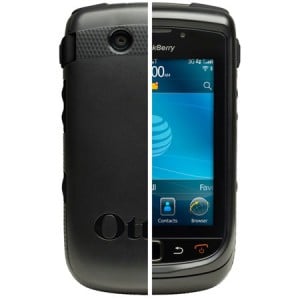 If you're thinking about picking up one of RIM's new BlackBerry 7 devices whether it's the BlackBerry Bold 9900 and Torch 9810 for AT&T or the BlackBerry Bold 9930 for Sprint, you're probably going to want a solid case solution to go along with your new purchase and lucky for you, Otterbox has announced that it will be offering cases for all three devices.
We really enjoy their iPhone 4 case and we're willing to wager their BlackBerry cases are going to afford you the same quality.
So, details. Those who snag the Torch 9810 on AT&T will be able to snag Otterbox's Commuter Series case which features an inner silicone layer fitted with an outer polycarbonate shell. Translation: It will protect your phone.
As for the Bold 9900 and Bold 9930, you'll have three options including the Commuter Series, the thin Impact Series, and the Defender Series which offers even more protection  than the other two case designs.
The cases will be available when the phones are available and unfortunately those release dates aren't official yet. We know that the Torch 9810 will be hitting AT&T for sure during the month of August and we think the other two, the Bold 9900 and Bold 9930 will be out at some point this month as well.
You'll be able to find Otterbox's cases through their website which you can find here.

As an Amazon Associate I earn from qualifying purchases.