OtterBox Defender Galaxy S4 Case Review
The OtterBox Samsung Galaxy S4 Defender case delivers a good deal of protection for the Galaxy S4 thanks to multiple layers and a snap on piece to protect the screen.
Like any OtterBox case, the Galaxy S4 Defender series adds some bulk, but for the added bulk, users get a built-in screen protector, protection from drops and dust and a sturdy clip.
The case includes an opening for the IR port, so users can still control their HDTV with WatchOn and covers for most other areas.
Read: Best Galaxy S4 Cases
The OtterBox Galaxy S4 Defender Series case is a good fit for users that need extra protection, such as S4 owners that work in construction, out in the field or around dust and dirt. It's also a good option for users that are tough on their phone while running, biking or spending a wild night out on the town.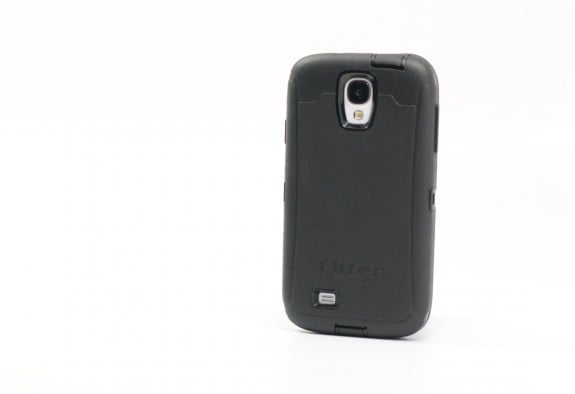 Unlike previous OtterBox cases that came in limited color options, OtterBox offers 15 options for the Galaxy S4 OtterBox Defender case, and lets users build their own with an online selection to get a perfect color combination.
Putting the OtterBox Galaxy S4 case on is easy, and after you get the hang of removing the small clips that keep the hard plastic layer tight, so is removing it. The inner portion is a rigid plastic and the outer slipcover acts as padding an an easy to grip surface.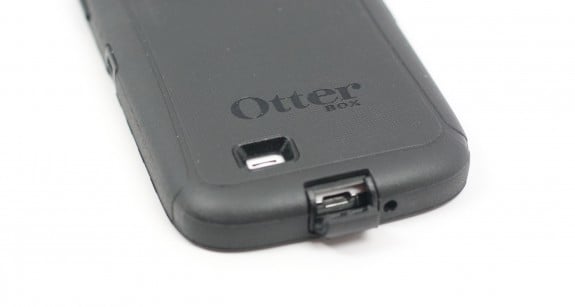 The case covers the volume and power buttons, and plugs the headphone jack and charging port with a small piece of silicone. This is not waterproof, but it does help keep moisture, dust and dirt out. There is a small opening in the screen protector for the physical home button, and a wide opening at the top to keep the earpiece and multiple sensors open and un-impeded.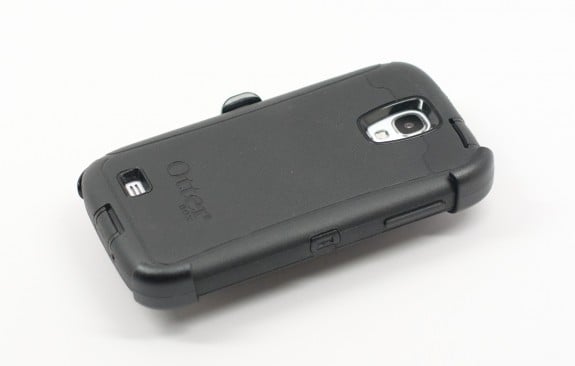 It is easy to use all the buttons and functions of the Galaxy S4 while in the OtterBox Defender Series case, and I didn't run into any issues using the Samsung voice, motion and special controls with the case on.
OtterBox includes a holster that clips onto the Galaxy S4 while in the OtterBox Defender, allowing users to clip it to a belt, pocket or a toolbag for safe-keeping. Unfortunately it doesn't lock open like the HTC One Defender Series Cases, so it cannot double as a kickstand.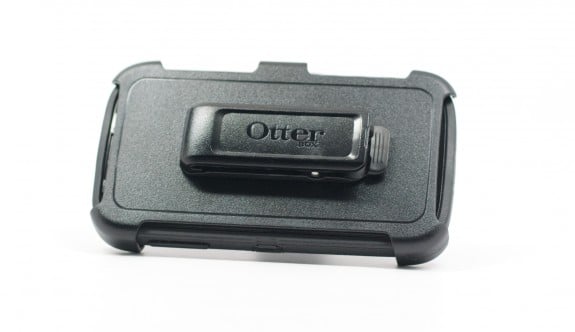 Overall this is a great Galaxy S4 case for users that need to take the Galaxy S4 into the field, a school, or a night out without worrying about a drop or dirt ruining the phone.
The OtterBox Galaxy S4 Defender Series case is available from OtterBox for $50 or for $60 users can pickup a real-tree camo option or go with the customized color combinations.

As an Amazon Associate I earn from qualifying purchases.