OtterBox Offers Serious Protection for eReaders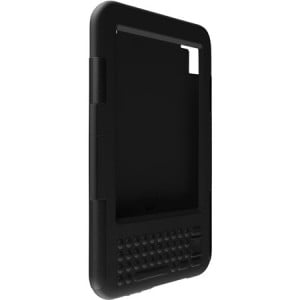 OtterBox has added a few eReader cases to its Commuter Series of rugged cases. The Amazon Kindle 3, Kindle DX, B&N Nook and Sony Reader Touch Edition can now all get the three-layers of protection treatment. The first layer of protection is an adhesive screen protector, the second layer is soft silicone and the third is a tough polycarbonate shell. There are plugs for all of the ports to protect against dust and debris. The Kindle Commuter Series cases have an overlay that allows you to continue using the keyboard while encased.
The OtterBox Commuter case for Kindle 3 is $49.95 at OtterBox.com.
OtterBox builds some of the best mobile cases out there and we're sure these won't disappoint. Keep in mind that these might not be as rugged as the Defender Series cases, like the one we tried on an iPad (video below), but they'll give your eReader a much better chance of surviving than most any other case out there.