Outline is an Attempt at Bringing OneNote Files to Your iPad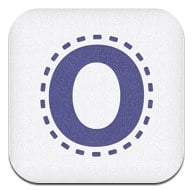 OneNote is an excellent piece of software, even if Microsoft can't figure out how to promote it. And, in the age of touch Tablets, there are many OneNote users who would love to be able to work with their OneNote files on iPads and all that have followed. Yes, there are solutions out there like MobileNoter, and even Microsoft has come up with a OneNote App for the iPhone. In that latter case the experience is solely lacking (especially for Inkers).
When I caught wind of the new iPad App Outline I hoped we might be on to something for OneNote users. We still might be, but just not with this first generation of the App. Outliner allows you to view, but not edit, your OneNote files on your iPad. The developers promised that will happen in version 2, so we'll have to wait and see. But, if you're interested in viewing your Ink Notes on your iPad, Outline will allow you to do that. There are several methods to get your files over to your iPad from using Dropbox to Apple's iTunes sync. Unfortunately, these are all a bit unwieldy and in my limited testing inconsistent. I tried using the Dropbox method and several of my notebooks would not sync over creating an error. Some did however. Unlike MobileNoter which has a paid service that allows you to sync your OneNote files, you manually have to move those files over.
It might be worth a look see just to have the App in case the developers make good on their promises with future development, but at the moment the App is only really good as a file viewer.

As an Amazon Associate I earn from qualifying purchases.