Ouya to Arrive at All Targets Ahead of Battle with Xbox One and PS4
Ouya, the low-priced Android gaming console that was funded completely by Kickstarter users, hopes to jump-start sales by launching in all of Target's retail stores.
Ouya's CEO, Julie Uhrman announced the new partnership in an interview with Polygon this morning. While the deal with Target is great news for Ouya, which seems to have found it hard to appeal to consumers in a way that's actually relevant to their gaming experience, it's not particularly unique. The gaming console has been available in select Target stores, Best Buy and GAME since it launched in June.
According to Polygon's piece, the real news is that Ouya is finally embracing national marketing. Since the console wasn't available nationwide, Ouya didn't market the device directly to consumers in the traditional sense. Uhrman says "that [launching in Target nationwide] allows [Ouya] to do national campaigns and have a national footprint."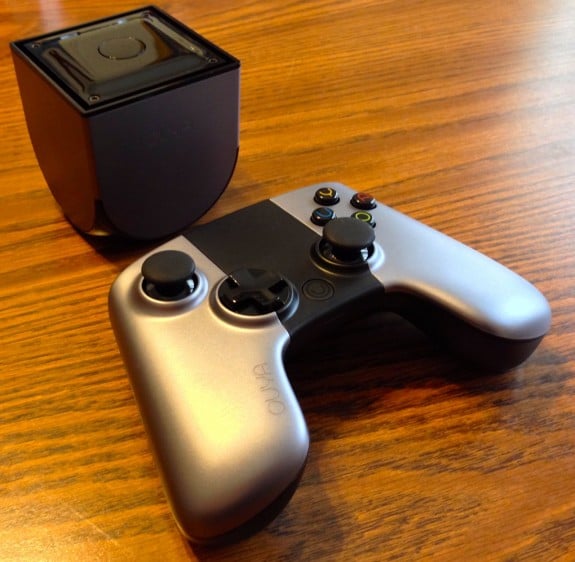 The indie-gaming console's presence will include video advertisements inside Target's electronics department and promotional cards that gifts users $10 of Ouya Store credit. Each Target Store will also have a red and gray shelf kiosk and redesigned box packing. Ouya hopes that this new retail box will better grab the attention of passing shoppers.
All told, it seems that Ouya is gearing up for the battle of its life going into the holiday season. With Microsoft's Xbox One and Sony's PlayStation 4 set to arrive in under a month, Ouya will need every trick it can pull off to mount a credible challenge to its competitors.
Read: Ouya Review: Android Gaming Console
The biggest problems for Ouya seem to stem from things of its own making. In June, both the console and its controller were completely panned by critics for not providing a decent experience. The console's lack of decent playable titles also didn't help its reputation with early adopters. Ouya says that it now has 500 games with 25,000 registered developers.
Unlike the Xbox One and the PlayStation 4, any user can register to create a game for Ouya. The Ouya is also much cheaper than Microsoft and Sony's offerings. A Ouya costs users just $99. For comparison, the Xbox One will cost users $499. The PlayStation 4 will cost users $399 when they debut in late November.