Ouya Launches in Stores, Angers Some Kickstarter Backers
The Ouya Android game console is now available in stores for anyone to buy, but many Kickstarter backers aren't happy about it.
The Ouya is a small Android-based home video game console made possible by a crowdfunding campaign on Kickstarter. Users gave money to Ouya last year to help the company produce the Ouya console with the promise of receiving the console before it came to retailers.
The only problem is some of those Kickstarter backers don't have their consoles, and the Ouya is now on sale at Amazon, Best Buy, Target and other retailers. In a backers-only update on Kickstarter today, Ouya Founder Julie Uhrman apologized to those backers who didn't yet receive their console.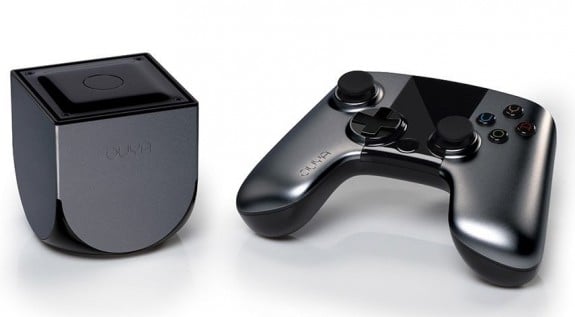 Most of the left out backers live outside of the U.S. in countries like the U.K. The issue is that Ouya handed off the consoles meant for backers to a distribution company, with the assumption that it could ship out all the consoles in time. "We paid for shipping," Uhrman wrote, "yet the deliveries remain incomplete."
While Uhrman and her company tried to get the Ouya to all Kickstarter backers before the retail release, the company had no obligation to do so. While many viewed the Ouya Kickstarter as a way to pre-order the new console, Kickstarter's main focus is to pledge money to help bring projects to fruition. The rewards the project owners promise as part of their campaigns aren't the same as pre-orders.
That doesn't mean the company isn't upset about how the shipments turned out, however.
For some, the Ouya shows some of the issues with Kickstarter. Many projects that receive much more money than their goal, like Ouya which raised $8.5 million after asking for $950,000, typically have trouble delivering the end product of their campaign on time.
The Pebble smartwatch and PC game Shadowrun Returns ran into similar issues. The Pebble, however faced much longer delays while Shadowrun Returns was only delayed by a month.
There are also many successful campaigns on Kickstarter that deliver exactly what they promise in a timely manner, however. Those projects such as the Glif and LunaTik are typically less complicated and don't involve hardware or software.
There are also many successful art projects on Kickstarter, which are more in line with what the original ideas behind Kickstarter were, namely that the site was a way for independent artists to fund their projects through pledges from friends, family and strangers.

As an Amazon Associate I earn from qualifying purchases.