Overheating A5 Chips Force Apple to Delay iPhone 5 Launch?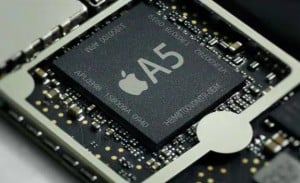 In a new round of unverified and speculated rumors, Apple is said to be delaying the launch of the iPhone 5 due to overheating problems experienced on the company's faulty dual-core mobile A5 chipset. Instead, the rumor posits that Apple will launch a minor refresh to the iPhone 4 known as the iPhone 4S in the August-September time frame this year, and postpone the more major iPhone 5 hardware revision until 2011 and instead will launch that model with an A6 chipset at that time.
The report suggests that Apple was forced to delay the iPhone's refresh from the historic June-July cycle where the company had introduced new smartphone hardware in the past as engineers haven't been able to handle the heat problem given the small space afforded on a smartphone versus a larger tablet.
If these rumors are true, it could suggest that this fall's refresh may use a variant of Apple's A4 chipset, found on today's iPhone 4. Instead of a single-core A4, Apple may make some modifications to turn the A4 into a dual-core chipset and add 4G HSPA+ networking support.
In 2012 when the company launches the iPhone 5, that device will then be ready with an A6 processor, which would utilize a smaller 28 mm architecture to minimize power consumption while increasing performance.
At this point, it's unclear how reliable these latest rumors are.
Via: 9to5 Mac

As an Amazon Associate I earn from qualifying purchases.