Overwatch Competitive Play Update: 3 Things to Know
As far as team-based shooters go, Blizzard's Overwatch has officially captured the hearts and minds of gamers the world over. Since launching in the spring, Overwatch has sold more than its contemporaries. Better, it's received raving reviews from critics and gamers alike. All things considered, the game is in a pretty great position. Blizzard is hoping to boost the game's profile a bit this week with the launch of the Overwatch Competitive Play mode.
If an Overwatch Competitive Play mode sounds familiar to you, it's because you may have experienced a previous version of it already. Before launching the game, Blizzard tested all of Overwatch's mechanics. Those tests included a version of Competitive Play. Plenty of people tried it, but Blizzard, apparently, wasn't happy with what the game mode was capable of. The developer pulled it out of the final game that arrived on store shelves. The studio promised to bring Overwatch Competitive Play back in some form.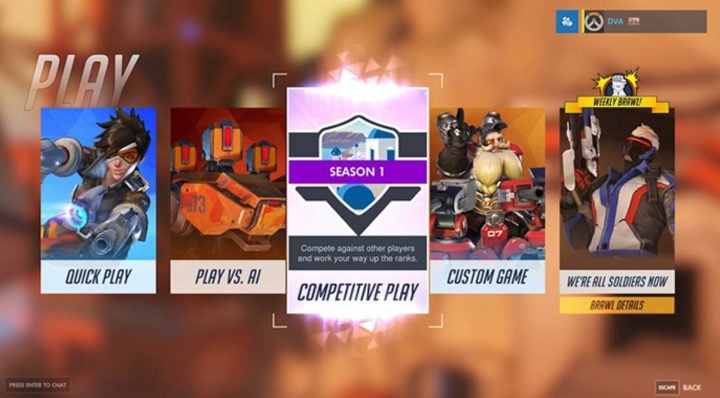 Read: Overwatch Updates: What Could Come to the Game
For PC users, Overwatch Competitive Play has returned. For others, it's on the way very, very soon.
Overwatch Competitive Play Types & Details
Blizzard confirmed Overwatch Competitive Play release details recently in a post on the game's blog. Like other recent updates, getting the new mode isn't a hassle. Blizzard is giving the update away at no additional charge.
To actually take advantage of Competitive Play, Overwatch players need to have some experience. Specifically, the game mode doesn't unlock until players have reached level 25 in the game's progression system. Blizzard isn't holding back its reasoning for locking the mode to higher level players, Overwatch Competitive Play is brutal and for hardcore players. "Competitive Play is designed for those who truly want to put their skills to the test," the studio notes.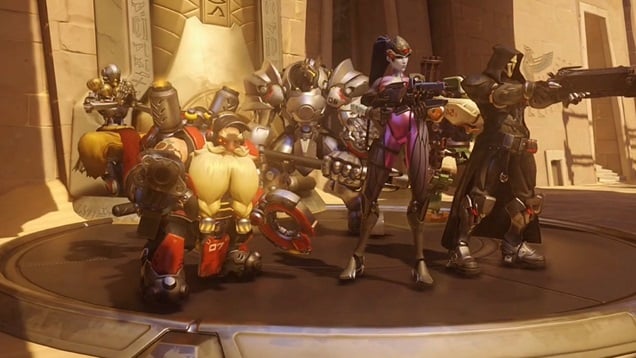 Skill ratings and rankings determine who Overwatch Competitive Play gamers are matched with. That's to ensure that everyone is on a level playing field. Players do have the option to join a game of their choosing too.
The first 10 matches that gamers take part in are all about determining their skills and skill rating. Skill ratings run from 1 to 100. Performance in every match has an impact on skill rating. As such, players have a great idea of how decent they are in real-time.
Overwatch Competitive Play has four seasons, all of them matching real-world seasons, with two-week breaks in between. Stats are reset after the end of each season. The seasons last two and a half months each.
Overwatch Competitive Play Maps
It was the Overwatch Competitive Play's scoring system that caused the delay it seems. Blizzard notes that it's changed lots of the mechanics. The first team to reach three points wins matches in Control Maps. The format is best of five matches. Escort puts both teams on offense and defense to rack up the most capture points. The team that either reaches their destination or gets the closest wins. Matches can end in sudden death on Kings Row, Numbani and Hollywood. Blizzard plans to introduce a time system for Escort and Hybrid maps beginning this fall.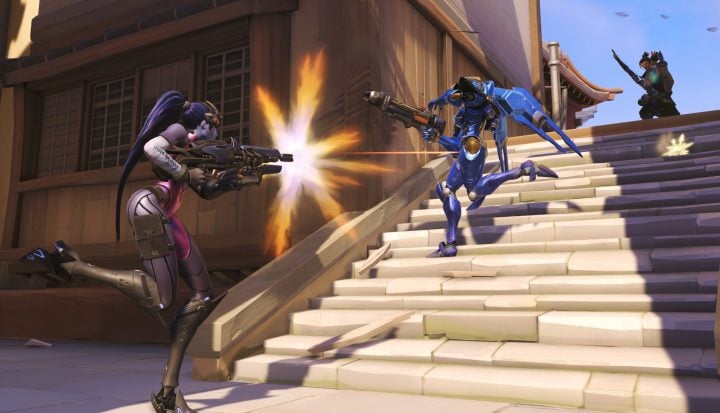 Every team plays a single round on offense on Assault Maps, with there only being three rounds total. If the first time to play offense fails to score any, the match is over the moment the second team scores. Blizzard says that Sudden Death will only stick around in Overwatch Competitive Play until this fall's season.
Overwatch Competitive Play Rewards & Warnings
Overwatch Competitive Play has its own rewards. Doing three matches in the mode gets players a spray and icon set that'll be specific to that given season. Points that players rack up during the season can be cashed out at the end of the season for a Golden Weapon upgrade that's not freely available in the game's other modes. The top 500 players on each platform will surface on a dedicated leaderboard for recognition each season.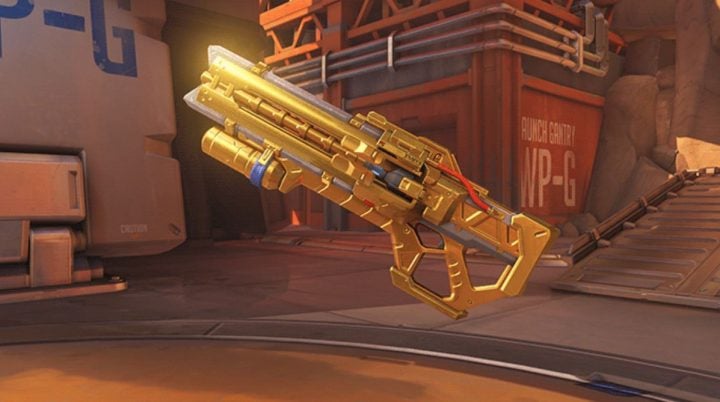 The stakes for Overwatch Competitive Play are very, very high. So too are the infractions that players risk for bad behavior. To keep players from simply quitting games when their team is losing, Blizzard will lockout quitters until the match they left has concluded. Repeat offenders will find themselves locked out of Competitive Play for longer periods of time as their infractions increase. Players can even be banned for an entire season. Players that go inactive will get warnings before being kicked from the game.
Read: Overwatch Release Date: 6 Great Overwatch Gameplay Videos
Blizzard says that it plans to roll out Overwatch Competitive Play "soon" to those that purchased a copy of the game on Xbox One and PS4. Today, it's only available on PC. New copies of Overwatch for each platform are still selling for $59.99. GameStop has used copies of the Xbox One and PS4 version for $52.99 each. The $129.99 Collector's Edition version of the game is still available too.

As an Amazon Associate I earn from qualifying purchases.