Palm Pre not ready for all Microsoft Exchange users yet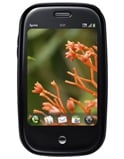 When I described the Palm Pre interface as "rather cutesy," some took that to mean I thought it would scare off business users. Actually, I was just struck by the contrast of the Palm business brand against the exciting, new consumer device. Well, apparently, that contrast isn't just skin deep because it's being reported the Pre is not quite ready for all of you business folks.
The Palm support forum has been fielding questions about getting the Pre to work with some Exchange servers, specifically those that require support for Device PIN and Remote Wipe. It's being reported the Pre has licensed the features, but that they haven't been implemented yet. Good news is, the potential is there. Bad news is, it's not yet actual. No reason to think they won't implement it, but official word is forthcoming. For now, if your Exchange server requires Device PIN and Remote Wipe, you'd better hold off on getting a Pre until this gets sorted.
Via Mr Mobile Blog by way of jkOnTheRun