Panasonic Streaming Media Player an Apple TV For Android Users
Today Panasonic announced two new streaming media boxes available for $79.99 and $99.99, bringing Apple TV-like features to some Android users.
The new $79.99 Panasonic DMP-MS10 and $99.99 Panasonic DMP-MST60 both support Miracast, which lets Android 4.2 users stream videos, music and photos to an HDTV. The feature also lets users mirror their display of their Android phone on their HDTV.
Miracast, unfortunately, isn't available to all Android users. The feature is a part of Android 4.2 Jelly Bean by default, which means only a few high-end phones support it.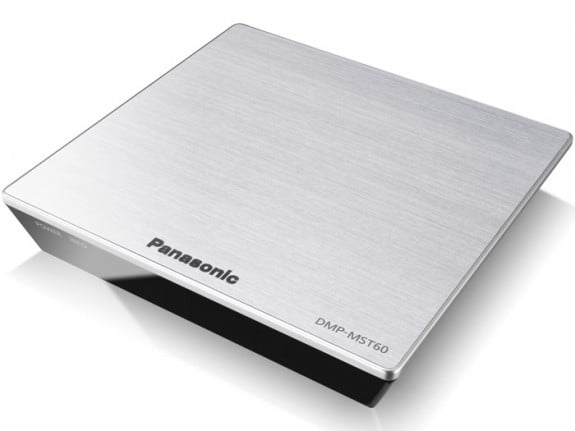 Currently the list of supported devices include the LG Nexus 4, Samsung Galaxy S3 and Samsung Galaxy Note 2 (Samsung uses Miracast as part of AllShare Cast). The upcoming Samsung Galaxy S4 will presumably support the feature as well.
Recent Sony phones, including the Xperia Z, Xperia ZL and Xperia T, also support Miracast. As more devices start to support Android 4.2 Jelly Bean the list of supported devices will likely grow. The HTC One, for example, should receive an update to Android 4.2 eventually, which may add the feature.
The new streaming media players from Panasonic will give users of those phones features that iPhone and iPad users get from the Apple TV. It a potential way for users to watch movies and TV shows from the Play Store on their TV if they don't want to get a Google TV device. The video quality likely isn't as great, however, as it essentially just mirrors the screen from the phone over Wi-Fi.
Both Panasonic media streamers also have support for Netflix, Hulu Plus, YouTube, Vudu, CinemaNow and other popular media streaming services.
The DMP-MST60 can support 3D video for those with 3D TVs, and it can even convert 2D media into 3D for the few people who want such a feature. The more expensive model also supports HDD playback so users can connect an external hard drive filled with media to the device to play the media on their HDTV.

As an Amazon Associate I earn from qualifying purchases.