Panasonic ToughBook CF-08
Panasonic has a new ToughBook coming down the pike. The CF-08 doesn't run the Windows Tablet bits, but instead is based on a Windows CE system and of course that means touch on that 10.4 inch screen. The usual range of connectivity options are available, but from what I've read there isn't a lot of storage available.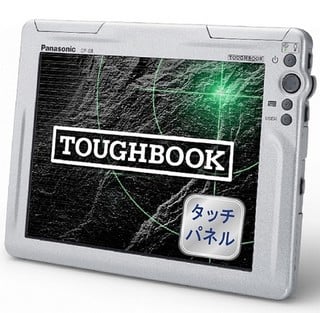 With the news about moves to Linux coming out of the Intel Developers Forum, and a number of Windows CE based devices popping up it is an interesting time. There seems to be a move to Tablet or Tablet-like mobile devices (with touch screens) that use other operating systems. What's driving the move? Cost? Battery life? More mobility?
Via Engadget

As an Amazon Associate I earn from qualifying purchases.