Pantech Announces Quad-Core Vega R3 Phablet
Pantech, which is no stranger to making smartphones with larger displays, is readying a quad-core competitor to Samsung's Galaxy Note II in the form of the Vega R3, a device with a 5.3-inch display size placing it squarely in the phablet category. The Pantech Vega R3 will likely have to compete against the Galaxy Note II, the LG Optimus Vu II, and a new and unannounced HTC phablet when it launches.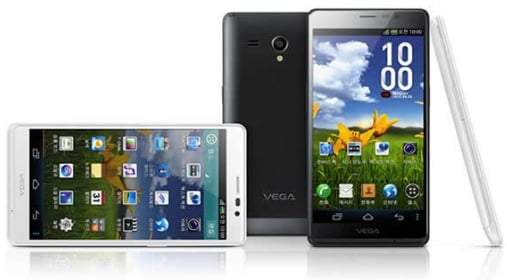 The Pantech Vega R3 follows the Pantech Vega S5 in the phablet space.
According to a Pantech, the device will feature 4G LTE support and will be paired with Qualcomm's quad-core Snapdragon S4 Pro mobile processor. The device will have 2 GB RAM, matching the specs of the Galaxy Note II and the rumored specs for the LG Optimus Vu II. However, the device will feature a 13-megapixel rear camera, though it's unclear how image quality will stack up at this time. The 5.3-inch display will be a high definition screen.
The phablet will launch with Android 4.0 Ice Cream Sandwich and is said to be offered an upgrade to Android 4.1 Jelly Bean at a later date. The device will be launched in South Korea and it's unclear if it will be released to other markets.
According to Unwired View, Pantech is calling the Vega R3 as "the best existing quad-core smartphone." It's unclear how this will be changed with the rumored HTC phablet that's going to be released with a quad-core S4 Pro chipset or the quad-core Exynos + 4G LTE Galaxy Note II. For its part, Google may also be looking to explore the phablet space. The HTC device is rumored to be dubbed the Nexus 5 at launch, though that is unconfirmed at this time.

As an Amazon Associate I earn from qualifying purchases.