Pantech Breakout with 4G LTE Coming to Verizon for $99 on Sept 22nd
Verizon has just announced the cheapest 4G LTE smartphone yet, the Pantech Breakout.
This 4G LTE device can be purchased on September 22nd for $99 (after a $50 mail in rebate) from Verizon, and likely for less on resellers like Amazon and Wirefly in the near future.
Despite the latest speeds on the inside, the Pantech Breakout looks like it broke out of the leftover bin in terms of design. The curved edges and thicker body remind me of some of my first phones, rather than a super fast 4G LTE device. If you love hard Android buttons, the Pantech Breakout will appeal to you.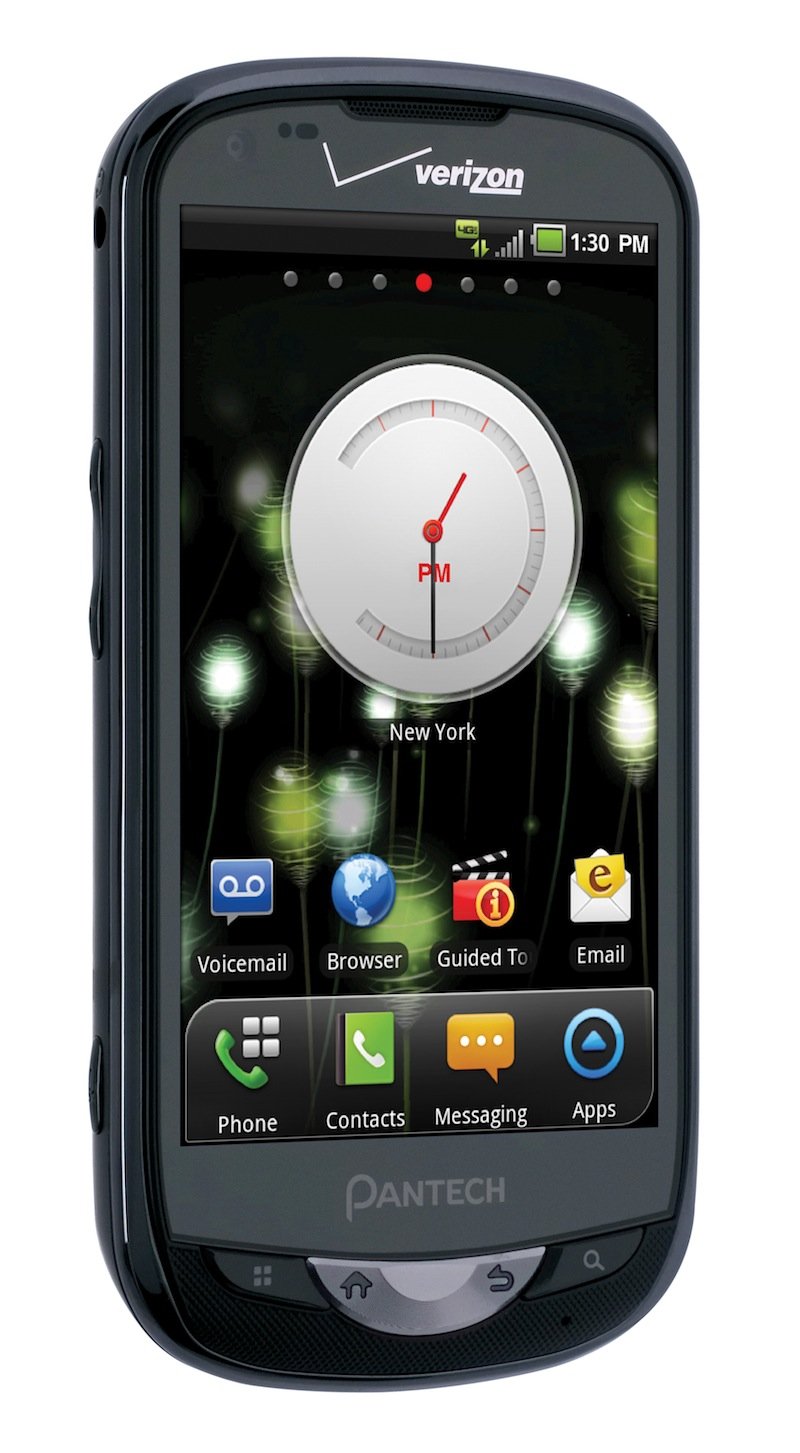 Inside however, you don't have to make too many concessions. There is a 1GHz single core processor, 4 inch 480 x 800 resolution display, 8GB microSD card, 5MP rear facing camera capable of recording in 720P and a front facing camera for video chatting. The phone comes with Swype keyboard built in.
The Pantech Breakout has a built in WiFi hotspot which can connect up to 10 devices to Verizon's speedy 4G LTE network. The appeal of a smaller 4G LTE device with a built in hotspot is hard to ignore.
Speaking of size, the Pantech Breakout is the smallest 4G LTE device yet on Verizon, and priced to move. Unlike the first 4G LTE devices, the HTC ThunderBolt, Droid Charge, LG Revolution and Droid Bionic — the Pantech Breakout is aimed at users who want fast speeds but not necessarily a device with the best specs and looks.
The Pantech Breakout runs Android 2.3 Gingerbread with a custom Pantech overlay, which Pantech hopes will liven up your Android experience. We hope it doesn't also slow things down.
It's nice to see a prices for entry level 4G LTE devices coming down this early. We expect to see more Verizon 4G LTE devices in this affordable range in early 2012, as well as discounts on early 4G LTE devices like the ThunderBolt.
Pantech Breakout 4G LTE Gallery

As an Amazon Associate I earn from qualifying purchases.