Pantech Discover: At $49 Will Challenge Similarly Specced Galaxy S3
AT&T has announced a new smart phone, called the Pantech Discover, with high-end internals but a cheap upfront cost. The Discover features many of the same specifications that are also in the Galaxy S3.
The Discover has a 4.8″ 720p display, Android 4.0 Ice Cream Sandwich, a 1.5 GHz dual-core Snapdragon S4 processor, a 12.6 megapixel camera, 4G LTE, 16 GB of internal storage, a microSD slot for expandable memory and also NFC. These specs are very comparable with the Galaxy S3, which is one of the best Android phones in the market right now.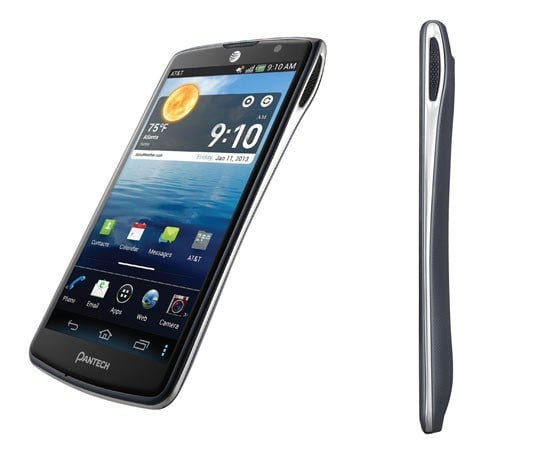 This budget phone will be sold on contract for $49.99 at AT&T. With a price this low it is expected that the phone will be offered for free on contract very soon.
As mentioned previously, many of the specifications of the Discover are similar with the Galaxy S3 but it is important to not expect the exact same experience of the S3. The reasoning behind this is that companies such as Samsung have built software and skins onto their phones and tablets to help improve the user experience.
While the Discover does have a skin over Android 4.0, it is safe to say that the Samsung version is much better. Also Samsung has put a lot of time and effort into development of custom software like TouchWiz.
Another area to consider with this phone is the reliability of the Pantech brand. For many users they have come to find Pantech hardware to be somewhat unreliable and of lesser quality than competitors.
The Discover does have a low cost of only $49.99 but it also important to keep in perspective the other costs of having a smartphone. Many of these costs come into play with the purchase of wireless service to cases for the device and app purchases.
Read: iPhone 5 True Cost 
The Pantech Discover will be available from AT&T on January 11th.

As an Amazon Associate I earn from qualifying purchases.