Pantech Magnus is AT&T's Answer to Verizon's Droid Incredible
With its contoured backing, the Pantech Magnus's rear battery cover appears to have some resemblance to Verizon's HTC Droid Incredible series. The Magnus, however, is a high-end Pantech Android smartphone that is slated to hit AT&T's 4G LTE network. The phone's specs do resemble the flagship Pantech Vega Racer 2 launched internationally, though the AT&T edition has the unique contoured backing design.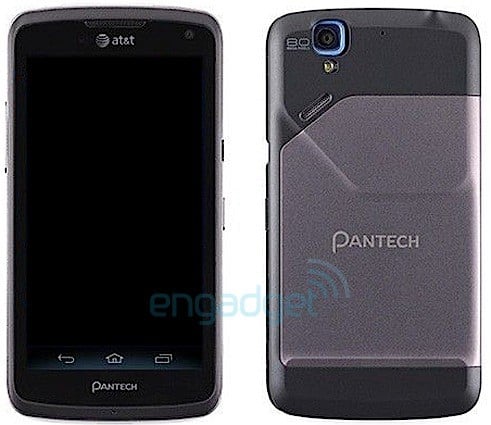 The phone will have an 8-megapixel rear camera with LED flash and will launch with Android Ice Cream Sandwich though Jelly Bean is a possibility out of the gate. Like many other high-end Android smartphones debuting recently, the Magnus will feature an HD 720p display and a dual-core Snapdragon S4 processor from Samsung.
Engadget has managed to get images of the phone's front and rear surfaces. It appears that this phone will have three capacitive touchscreen Android navigation keys that are placed just below the display, rather than on the screen itself as is the case with the Samsung Galaxy Nexus.
Neither AT&T nor Pantech has announced the phone and it's still unclear exactly when this device will launch.