Pantech Vega Note Aims to Take on Samsung's Galaxy Note 3
The original Samsung Galaxy Note paved the way for large screen smartphones, and now a few years later with the Note 3 other manufacturers are still trying to top Samsung. One in particular is Pantech, who's the third largest manufacturer in Korea behind Samsung and LG, and is about to announce its new Pantech Vega Note.
Pantech has slowly inched into the US market with devices like the Pantech Perception on Verizon, or the Pantech Discover for AT&T, and this latest one will hopefully make the trip across the pond as well. Today we're getting our first leaked images of the Vega Note courtesy of Unwired View, just hours before the company plans to unveil the Note 3 competitor.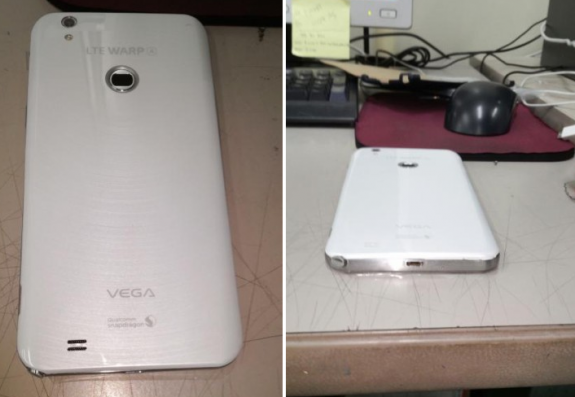 With a similar design as the Note 3, Pantech's Vega Note comes equipped with a 5.9-inch full HD 1080p display, quad-core Snapdragon 800 with LTE-A support, a 13 megapixel camera on the rear, and finally, what appears to be a fingerprint scanner. Original reports had the Galaxy Note 3 employing a similar sensor, which was later canceled last minute due to quality assurance issues.
The reason many are considering this a Note competitor, not to mention Pantech using the term 'Note' right in the title, is because the smartphone will also house a stylus similar to Samsung's S-Pen. A close look at the leaked images reveals a slide-out stylus on the bottom edge of the new smartphone. The design has a lot of similarities to Samsung, but the software is expected to be quite different.
The leakster reports Android 4.2 Jelly Bean for the operating system, and states the device will pack a large 3,100 mAh battery for all-day usage. Currently the Samsung Galaxy Note 3 has no real competition in regards to both the size and features, but Pantech could give them a run for its money. Not to mention the HTC One Max is still set to be announced sometime next week.
While no pricing or carrier details have been revealed yet, Pantech usually looks to undercut the competition, so we're expecting it to ring in lower than the Note 3. We've also seen Pantech work with both AT&T and Verizon in the US, so that's a possibility for the Vega Note moving forward.

This article may contain affiliate links. Click here for more details.