Paper for iPad Attempts to Emulate Pen and Paper
Paper is a new iPad app that tries to bring the feeling of taking notes and sketching on paper to the iPad.
Like the team that released the much-anticipated Tapose' app for the Apple iPad this week to mixed reviews, Paper is from former Microsoft Courier team members.
Like Tapose', Paper disappoints
The app looks beautiful and the onscreen inking flows elegantly. Even my ugly chicken scratch looks pretty good using the calligraphy pen you get free with the app.
You can see the Paper app for iPad in action in the video below, which highlights the different uses and types of pens.
I mention the calligraphy pen, because all the others pens will set you back $1.99 each as in app purchases. You can buy all four for $7.99 making it one of the most expensive drawing and art apps available. Other note taking apps typically cost a couple of bucks up to $4.99.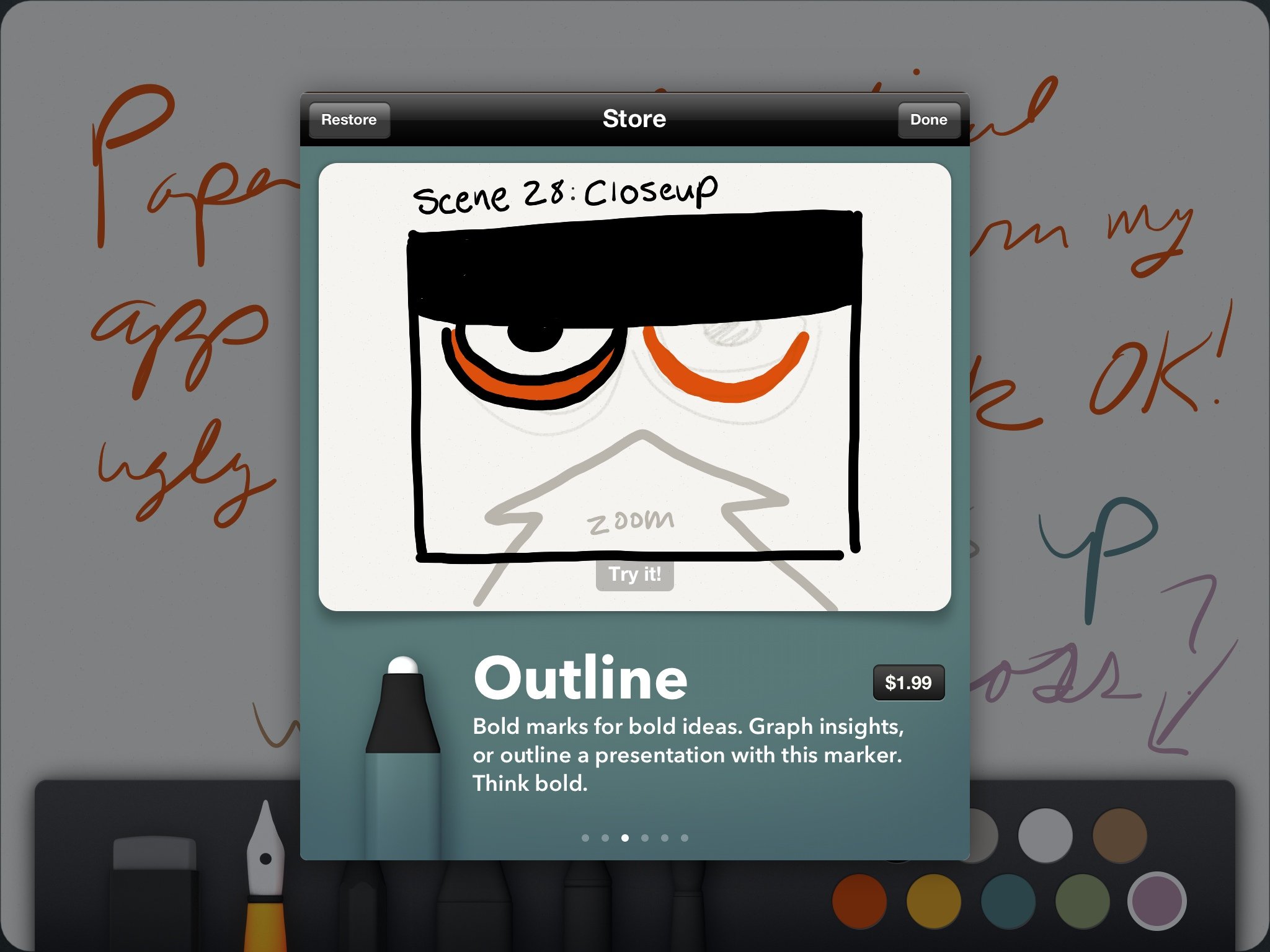 If you do make the purchase you get some nice drawing choices. You can buy …
Sketch – a soft pencil
Write – a thicker marker
Outline – an ink pen
Color – a water-color brush to add color to your drawings
An eraser comes free.
I don't like the color palette choices the app offers. They're all earthy colors with no primary colors at all. You choose from 9.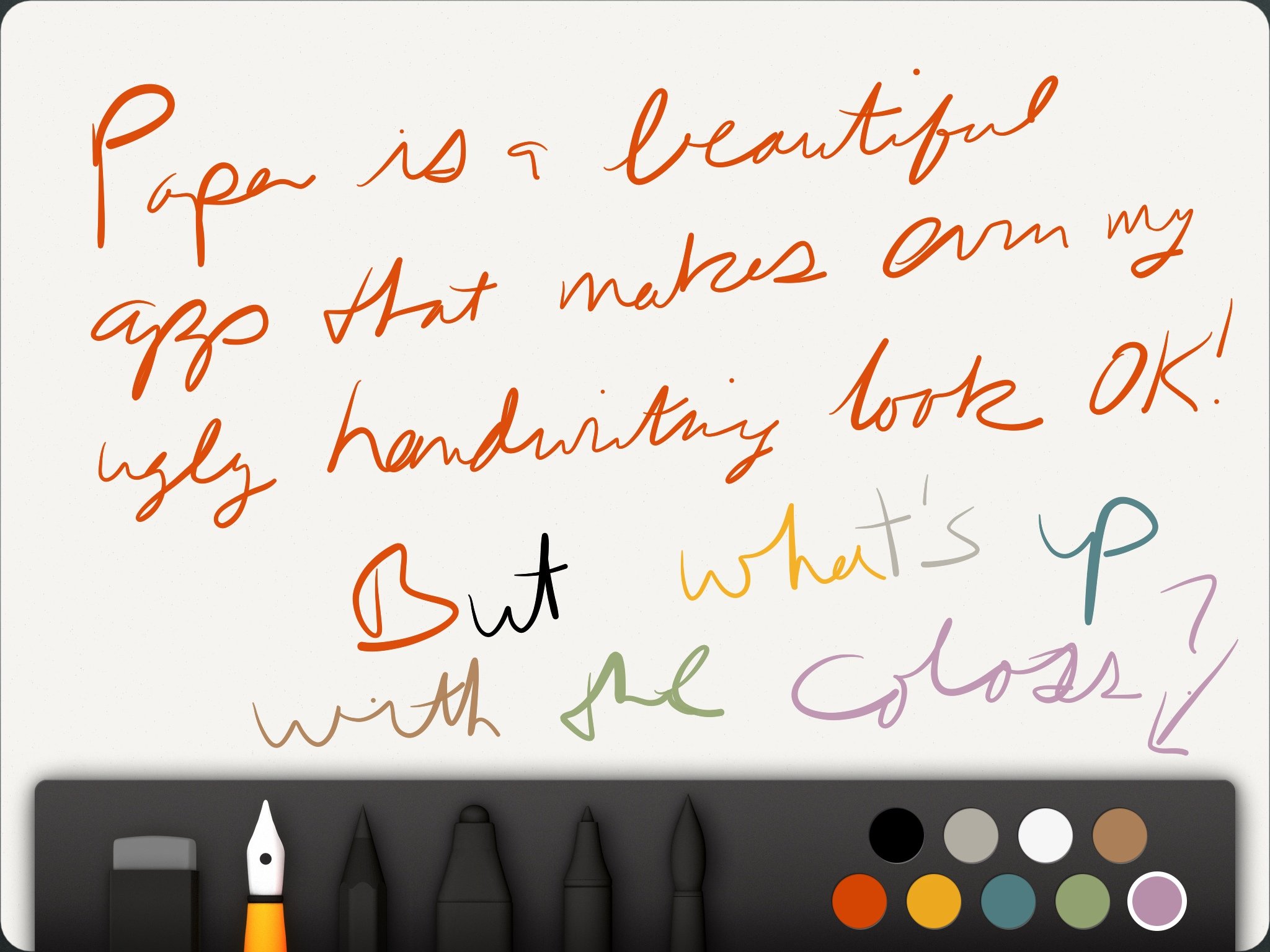 The app does take advantage of the higher resolution retina display of the new iPad 3rd gen.
I'm not an artist. I would use an app like this primary for handwritten notes or as a whiteboard while teaching. I can see that artists might appreciate the app, if it had a better color palette with a wider selection.
A pair of better choices include the new Adobe Eazel for only $2.99 or one that's been around as long as the iPad, Sketchbook Pro for $4.99. Both of them have more versatility and just as much functionality for artists.
If you're looking for a good note taking app go with Penultimate ($.99) for simplicity or Notability ($.99) for a better selection of tools and functions for note takers.