PC Classic Baldur's Gate is Coming to iPad
This summer iPad owners will be able to play one of the best PC role-playing games on their post-PC device.
Overhaul Games is bringing Baldur's Gate: Enhanced Edition to the iPad this summer, 14 years after it launched on the PC.
Baldur's Gate: Enhanced Edition for iPad will have everything from the original game, plus some extras. The game will include the Tales of the Sword Coast expansion, along with a brand new adventure and character.
The Dungeons & Dragons-based game will have an upgraded version of the Infinity Engine which means it will look nicer than the PC original. The screens shown in the images released look like the PC original, just a bit nicer.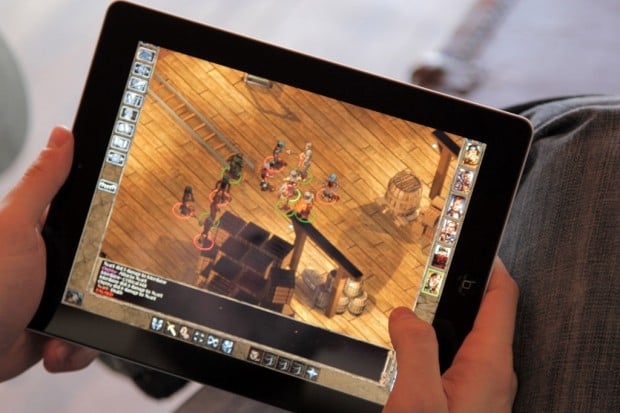 Baldur's Gate should translate perfectly to a touchscreen. The border with icons around the screen made the game easy to control with a mouse in 1998, and will make it just as easy to control with a finger in 2012.
Baldur's Gate is far from the first classic PC game to come to the iPad. Classic adventure games like The Secret of Monkey Island 1 and 2 made the jump back in 2010. While the classic Mac shooter Marathon was released on iOS last year.
To the best of our knowledge, though, this is the first classic PC RPG resurrected for iOS.
If Baldur's Gate: Enhanced Edition does well on the iPad, we hope that its sequel will come to iOS as well. Sure, the games are over a decade old, but a release on a new, modern platform is more than enough reason to play them again.
Via: Kotaku

As an Amazon Associate I earn from qualifying purchases.