PDF Annotator 3 on sale tomorrow – Save 60%!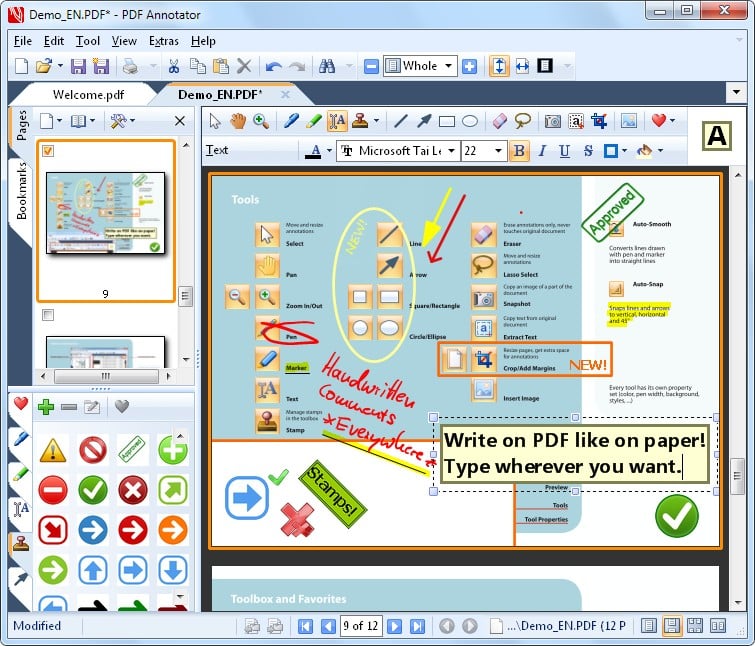 If you've been drooling over PDF Annotator 3 but waiting for a deep discount (I'm talkin' to you, Raphael), unclench your penny pinching hands because it's going on sale tomorrow at 60% off. That's $27.95, tomorrow only. Why are you still reading this? Click on this link, already.
Oh, maybe you want to know why you should care about this. Fair enough. You can check out my review of PA3 for details, but the short and skinny of it is, PDF Annotator is a simple yet powerful tool for creating, editing and marking up PDFs on your Tablet PC. It delivers 95% of the functionality I use at work in Acrobat Standard (would be 100% if I wasn't on the verge of needing Acrobat Pro), then adds smooth inking capability on top of that. If you're currently doing that dance of marking up files in Word, Journal or OneNote then printing to PDF, you will kick yourself if you miss this deal. The full price is worth it if you work heavily with PDFs. At under $30, the sale price is worth it to everyone else.
The deal comes courtesy of 24-hour deal site BitsDuJour. You can hop over now to sign up for a notification of when the sale starts and/or download the trial version to test it yourself. Update: The deal has been extended to 4/22.