Pebble App Store for Android Now in Play Store With New Apps
Pebble shipped their new Pebble Steel watch earlier this year, but it only came with app support for the iPhone and iPad. That changed when they finally pushed out their update to the Google Play Store making it compatible with Android phones. The new app comes with some interesting new features and partners.
The most interesting part of the update is the new Pebble App Store. Now creators of Pebble apps can submit them to Pebble instead of waiting for Apple or Google to curate them. Owners of either of the Pebble watches can load hundreds of apps on their watch.
In our review of the Pebble Steel we recommended a number of cool new apps including a timer for speakers, the new Foursquare app that lets users check into businesses and other locations right from their watch and a new watch face that shows the date, time, day of the week, temperature and current weather condition. The watch face also shows battery life, a useful feature since none of the built-in watch faces show battery status.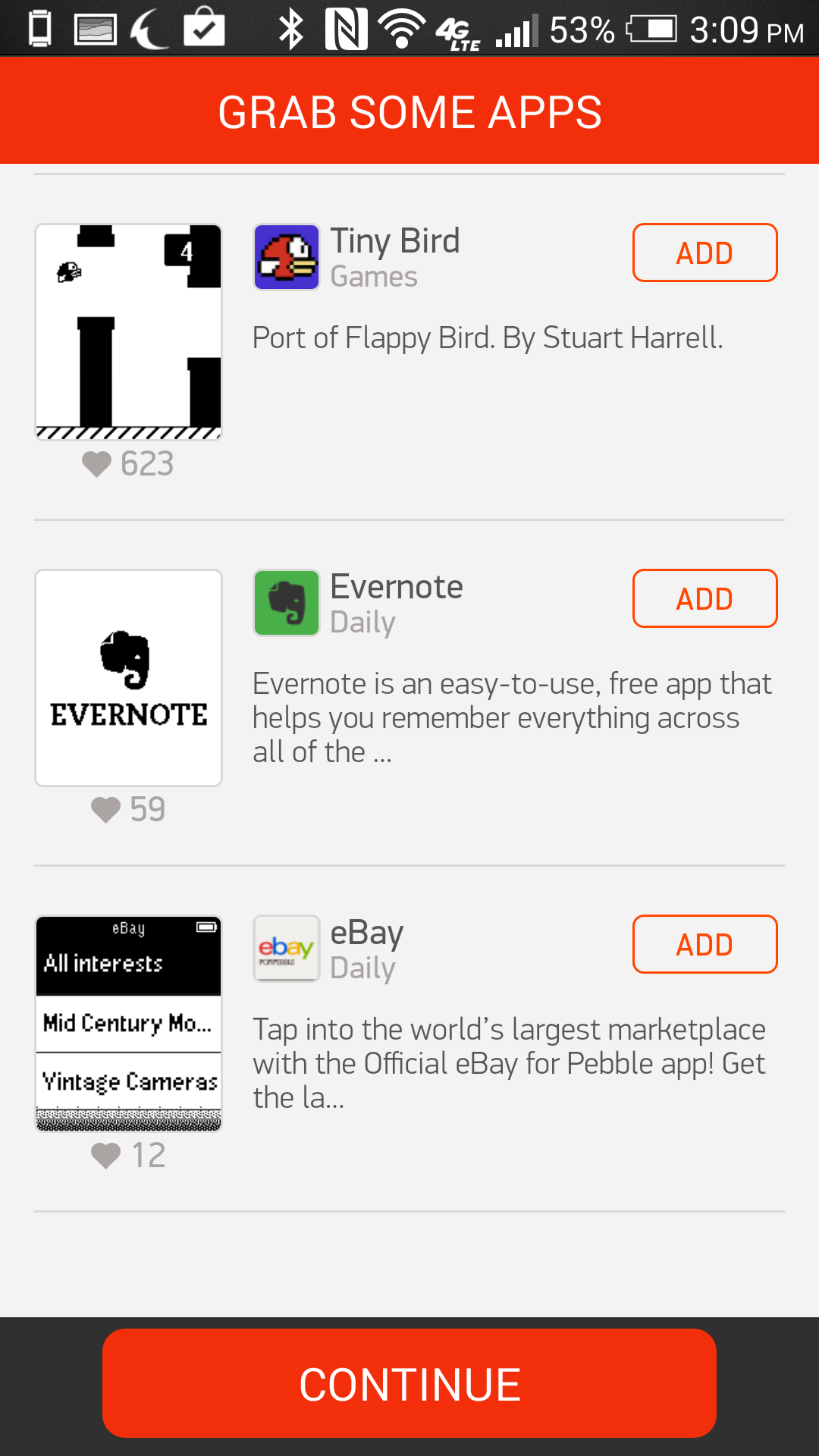 Find the new Pebble 2.0 in the Google Play Store for free. The update will check both kinds of Pebble watches and update their firmware to the latest version that supports the new Pebble App Store. Users must connect via Bluetooth from inside the app to do this.
The first update only worked with iPhone. Pebble launched the iOS app with some interesting partners like Foursquare, ESPN and Yelp. This time they added support from the new partners.
With the eBay Pebble app users can check eBay feeds of products and get notified of new deals. With the push of a button a person can add something to their watch list and get notified on the watch when a product receives a bid or is about to expire.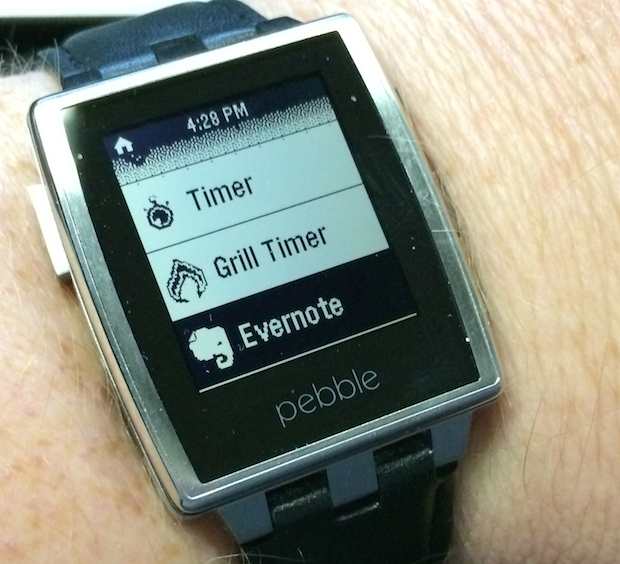 The new Evernote Pebble app accesses a user's Evernote account. Put checklists, reminders and other information in Evernote and access it from the watch. See upcoming reminders and look at notes. For example, I keep some personal information in a notebook that I sometimes need to access. The app will let me see this info without ever taking out my phone and firing up the Pebble Android app. It works best with short notes or lists.
Time Warner customers that use the Time Warner Intelligent Home solution can control their home from their wrist.
After a beta period, it's nice to finally use the public version. Its stable and interacts well with my HTC One and Pebble Steel.