Pebble Gains Bluetooth 4.0, Kickstarter Pre-orders Ending Soon
The Pebble smartwatch will have Bluetooth 4.0 when it finally ships, but Kickstarter pre-orders will be ending soon.
The Pebble team posted a project update today announcing the inclusion of Bluetooth 4.0 in the Pebble smartwatch. The latest Bluetooth version is more battery efficient than previous versions. This means the both the watch and users' phones will last a little longer, though the Pebble team notes it isn't "a magic battery extender." It is also backwards compatible with older versions of Bluetooth.
Read: I'm Not A Watch Guy, But I'm Buying the Pebble Watch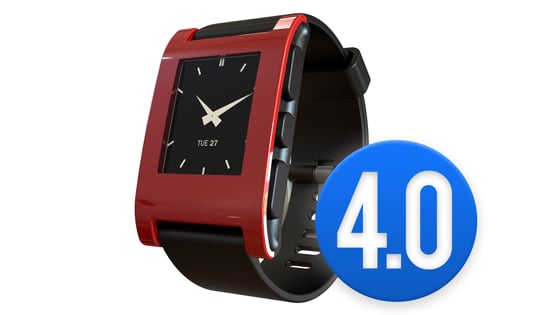 The Pebble team is more interested in what Bluetooth 4.0 can mean for wireless sensors likecyclists' heart-rate and cadence sensors.
Bluetooth 4.0 will likely be disabled at launch, with a software update enabling it after release.
The Pebble team also announced that it will soon cut off the number of Pebbles sold through Kickstarter pre-orders. Once Kickstarter backers claim 85,000 Pebbles all rewards will change to "sold out," effectively cutting off the project which currently sits at over $9 million.
So far backers have claimed about 75,000 Pebbles, so there isn't much time to claim one of the first run smartwatches. The project will end on May 18, though it's possible backers will claim all 85,000 watches before then.
Potential buyers that don't want to pre-order the watch for whatever reason will still have an option to buy it later. The Pebble will go on sale for $150 at getpebble.com "eventually" (Kickstarter pre-orders start at $115). We don't know when "eventually" will be, only that the watches will ship to new buyers after they ship to Kickstarter backers.
The Kickstarter estimates say the watch should start shipping in September, with prototypes shipping to developers in August.